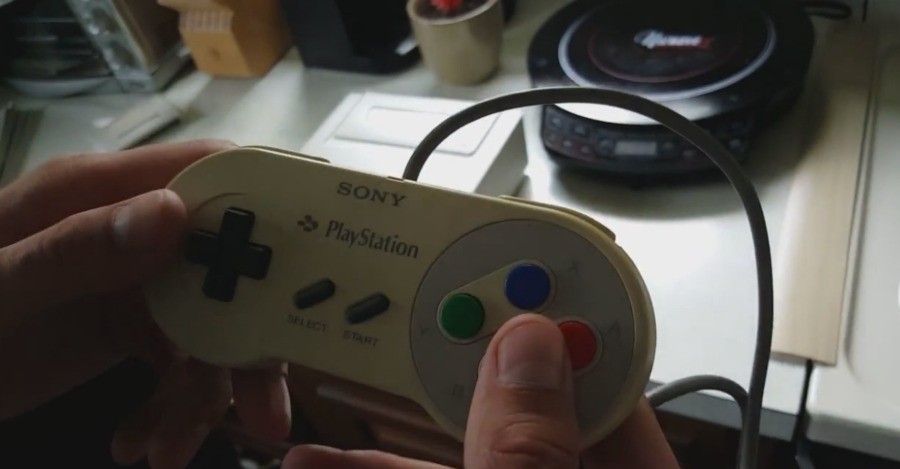 Yesterday we reported on the stunning news that a SNES PlayStation has been located in the wild. The existence of this almost-mythical machine was never in doubt - Sony released promotional images back in the early '90s - but it was believed that all of the prototypes were either destroyed or locked away in Sony's HQ, never to see the light of day. The fact that one has been unearthed is big news.
The man behind the discovery is Dan Diebold, whose father Terry found the console after the company he worked for - Advanta - went bankrupt in 2009. The connection here is that Olaf Olafsson - once CEO of Sony Interactive Entertainment and one of the key figures in the Sony / Nintendo deal - was president of Advanta at the time. Diebold's senior apparently found the console while clearing out offices of "junk".
Diebold has been speaking to Polygon about the find, and admits that his father's harsh financial situation may result in him selling the machine for a tidy sum:
I found it a couple of years ago. My dad had it in his attic.
When they went bankrupt the company ordered my dad to throw a bunch of s*** out. As he was cleaning out the rooms he found this box. He kept a bunch of stuff from there. My dad has tons of old systems and s***. He keeps everything.

I'm sure my dad would think about selling it because he's pretty broke.
Diebold also reveals that he hasn't been able to power the machine up because he doesn't have the correct power supply, but he intends to find one. Understandably he's taking his time with this, as using the wrong power supply could blow the machine's internals - if indeed it has any working internal parts, as it could simply be a case mock-up. Given the age of the system and its status as a prototype, there's no guarantee that it will work after this length of time anyway.
Since the console hit the web there have been numerous claims that it is fake - most of which seem to have been a result of famed Belgian console modder Vadu Amka jokingly tweeting that she was responsible for creating the system. She has since stated that the humourous tweet was a not-so-serious response to a news article on a French site asking if she was behind the system:
https://twitter.com/VaduAmka/status/616974748438953984
We personally feel this is an authentic find, but what about you? Do you believe it's a fake? Check out the video below - which contains some bad language - and share your thoughts.
[source polygon.com]