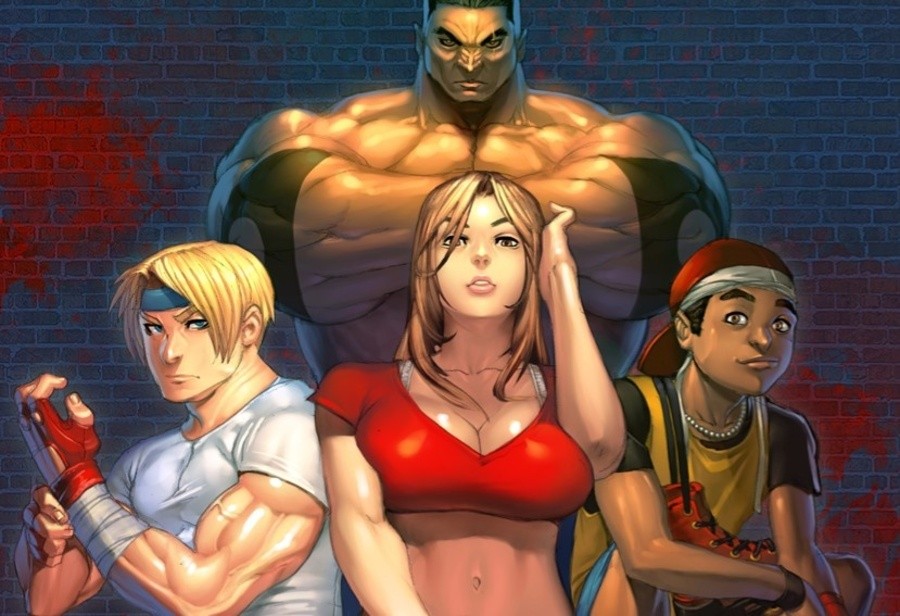 It's Monday, once again, and we have the Nintendo Download Update details for Europe to get the week started. This batch brings a promising mix of old and new on the Wii U, while a classic SEGA beat 'em up arrives in 3D form on Nintendo's portable along with a few other tempting options. Let's get to the details, shall we?
Wii U eShop
Canvaleon (OXiAB Game Studio, €11.95 / £10.80 until 6th August, then €13.95 / £12.59) - This is a promising 2D platformer / adventure title with a neat twist; beyond what looks like standard play you 'paint' your hero different colours to effectively camouflage them against the backdrop. Over 30 stages are promised, so we'll blend in and get working on a review.
Blocky Bot (Mobot Studios, €2.69 / £1.89) - A developer perhaps better known for sizeable download projects, this is the studios' contribution to the wave of budget titles on the Wii U eShop. It's a simple platformer that, importantly, has a sense of style, quality and fun to it - we gave this a strong recommendation in our Blocky Bot review.
Wii U Virtual Console
Yoshi Touch & Go (Nintendo, €6.99 / £6.29) - An early DS game, this went all out to incorporate the Yoshi's Island style with the (at the time) unique inputs of the dual screened system. You use the stylus and microphone to tap, draw and blow in order to guide Yoshi and Baby Mario through each stage. We felt that the passing of time had taken the edge off its innovations in our Yoshi Touch & Go review.
3DS eShop
3D Streets of Rage 2 (Sega, €4.99 / £ 4.49) - As gamers of a certain age that are also big fans of retro Sega, the 3D series developed by M2 continues to press all the buttons of some of our team. This release is particularly exciting for your humble writer, who regards this as a true tour-de-force in beat-em up action, now on the 3DS in lovely 3D. We'll crack some skulls and bring you a review soon.
Ninja Battle Heroes (Tom Create, €1.99 / £1.79) - A stylish and somewhat cute action title, you wield a katana, fling some throwing stars and wreak havoc in this 2D game. A fast-paced beat-em up at a budget price, this gets a lot right - we gave this a strong recommendation in our Ninja Battle Heroes review.
Mercenaries Saga 2 (CIRCLE Entertainment, €4.99 / £3.99) - This seems like a title inspired by Final Fantasy Tactics, looking almost identical to Square Enix's legendary turn-based strategy title, incorporating the same isomeric view and very similar animation; that's not necessarily a bad thing. We're still questing through this for review.
3DS Retail Download
I Love My Cats (Bigben Interactive, €24.99 / £19.99) - We imagine this is rather like I Love My Dogs, but with cats. It's all in the title.
3DS Temporary Discounts
Monster Hunter 4 Ultimate (Capcom, €29.99 / £24.99 until 30th July if you've downloaded Monster Hunter 4 Ultimate Special Demo Version with the same Nintendo Network ID - normally €44.99 / £39.99)
Conception II: Children of the Seven Stars (Atlus, €14.99 / £13.49 until 30th July, normally €29.99 / £24.99)
Zombie Panic in Wonderland DX (Akaoni Studio, €4.99 / £4.49 until 21st August, normally €7.00 / £6.30)
---
That's the lot for this week in Europe. Let us know what you plan to download in the poll and comments below.