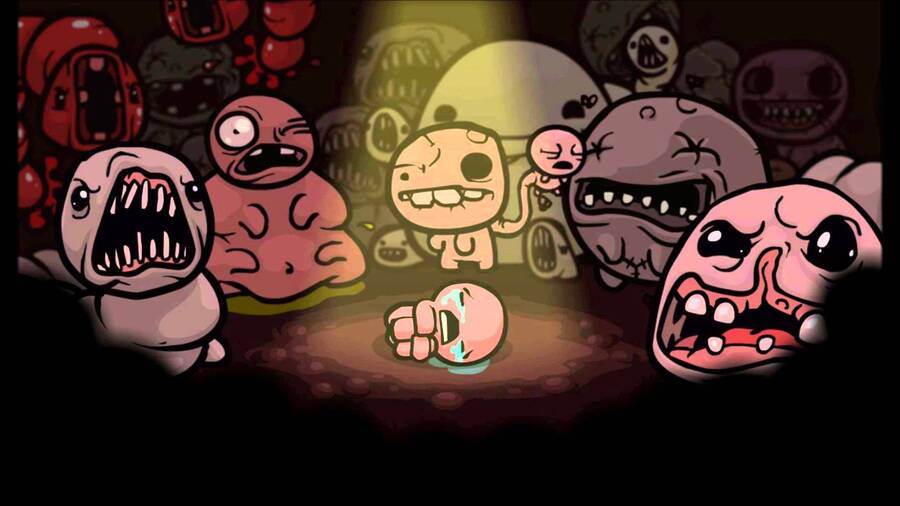 The Binding of Isaac: Rebirth was a slightly surprising announcement for Wii U and New Nintendo 3DS earlier this year, for multiple reasons; it's a game that was previously rejected by Nintendo due to its themes and content, and it'll also likely be the first eShop title exclusive to the New models of the portable family.
Some more details have started to emerge courtesy of Nicalis lead Tyrone Rodriguez answering some fan questions on Reddit. For starters, we can expect a release date announcement this month (June) assuming all goes to plan.
Beyond that a price of $14.99 in the US is likely, which tallies up with the equivalent cost on PS4 and Vita. Rodriguez was also quizzed on what features will make it across to the Wii U and New 3DS; it was confirmed that cross-save syncing between the two versions won't be possible, for one thing, as it's not integrated at a system level as it is on Sony platforms. It's also been clarified that while the Wii U version will support the local co-op multiplayer option, it's a feature that'll skip the New 3DS - local multiplayer isn't available on the Vita, either.
Is this on your wishlist for when it arrives on Wii U and New 3DS?
With thanks to Ryan Millar for the heads up.
[source reddit.com]