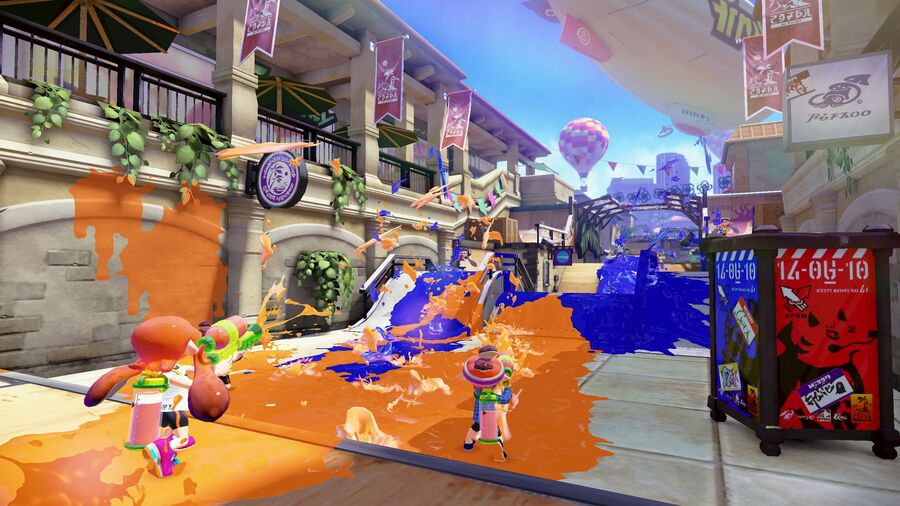 Splatoon has had a positive impact for Nintendo in assorted sales charts, including the often tricky UK market. The shooter had a strong début in second place at launch in the country, while it held onto a top 5 spot in its second week.
The latest results are in, and in its third week it's secured 8th place in the all-format chart, and 9th in the single format stakes. Intriguingly, Chart-Track appears to have accidentally shared unit sales for the game in its press release, putting Splatoon's third week sales at 4,948 units. That's a 44% decline over week two, but for context new number one The Elder Scrolls Online passed 100,000 sales on its début.
Moving on, LEGO Jurassic World is second in the all-format charts, though it should be noted that - for reasons we tried and failed to have clarified - the Wii U version was pushed back to 19th June in the UK. Of the versions that were released the Xbox 360 iteration sold the best, and the 3DS fared the second-worst - the portable version was 18th in the single format charts, only beating the Vita version which didn't appear at all.
Back in the all-format charts there are two Wii U hits battling away in the lower reaches - Mario Kart 8 claimed 34th place, and Super Smash Bros. (both versions) secured 35th.
It'll be interesting to see whether the upcoming Splatoon Wii U hardware bundle makes an impact in next week's charts, and likewise how E3 buzz shapes sales of current games; we shall see.
[source chart-track.co.uk]