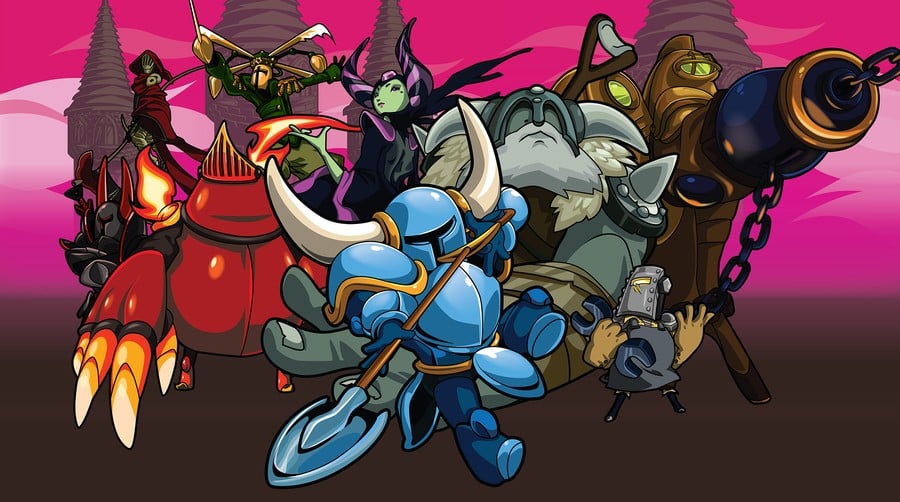 Bloodstained: Ritual of the Night is already Kickstarter's most successful video game campaign ever, and with just over a day remaining on the clock the momentum shows no signs of dropping - in fact, the total is getting dangerously close to the $4.5 million mark.
New stretch goals have been met - these include adding in a third playable character and the creation of a faux-retro prequel game alongside the same lines as Mighty Gunvolt. This game will be sold apart from the main game, but anyone who backed Bloodstained at $28 or higher will get it for free. At the current rate of funding, the mini-game should also be confirmed for the 3DS as well.
However, even more exciting news is that Yacht Club Games has confirmed that Shovel Knight will make a cameo appearance in Bloodstained. Earlier in the campaign, Inti Creates staffer Yuji Natsume created some amazing fanart of the character, and it has now been revealed that it will featured in the final product.
Here's Natsume's art:
Now we don't know about you, but that's a crossover we can get behind. Let us know your thoughts by posting a comment, and also tell us if you've pledged support to the Kickstarter in the dying hours - or you're planning to.
Thanks to Spoony_Tech for the tip!
[source kickstarter.com]