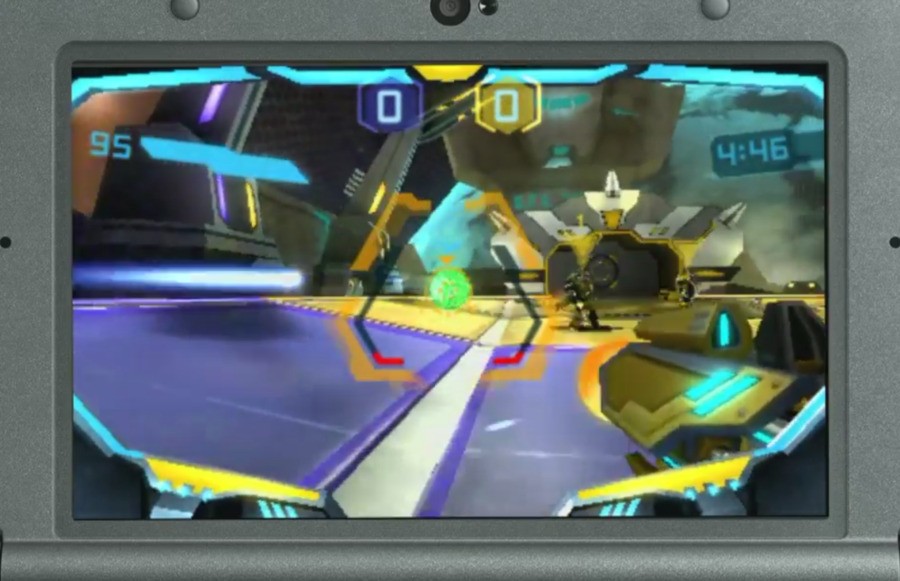 The Nintendo World Championships are happening as we speak, and during the event Nintendo has just shown off a brand new 3DS game by the name of Blast Ball.
It's a future sports title where players step into giant mechs and shoot a ball towards the other team's goal. The neat touch here is that upon scoring a point, the goal shrinks in size - making it harder to score again.
The title has a chunky, futuristic look about it and reminds us a little of Metroid, if we're honest. We don't know much else about it - could this be an eShop release or is it merely a mini-game taken from another title?
We'll no doubt find out more during the Nintendo Digital Event on Tuesday, but in the meantime, let us know what you think of Blast Ball by posting a comment below.