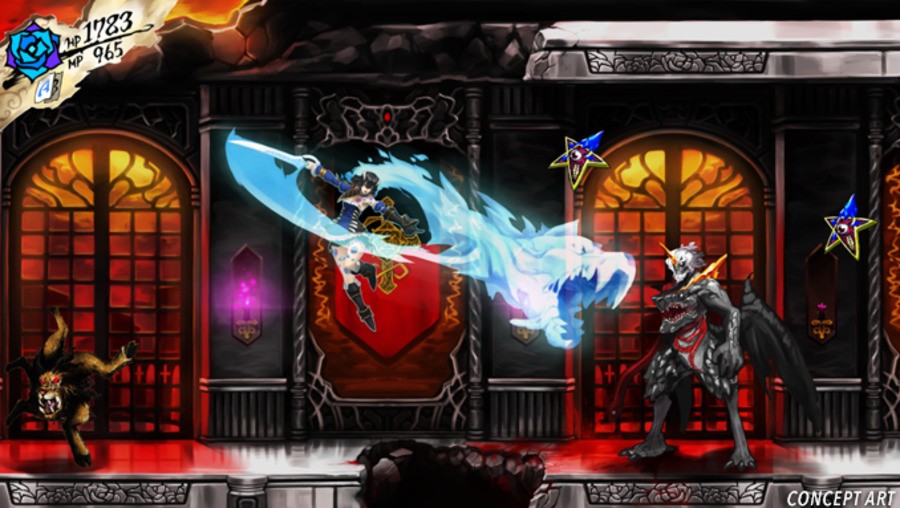 In a trend typified by titles such as Mighty No. 9 and current crowdfunding effort Yooka-Laylee, hugely respected veteran developers are forming teams to bring retro back. Or, if not retro, a return to classic design that isn't necessarily enough of a sure thing to receive backing from major publishers.
Bloodstained: Ritual of the Night is another example, led by the well-known Koji Igarashi with development duties falling on Inti Creates and Armature, this is effectively a spiritual successor for Castlevania. It'll have its own ideas and approaches, of course, but its many thousands of backers surely have the legacy of Igarashi-san's work and Konami's iffy recent record in mind when enthusiastically funding the project.
That success has meant that it cruised past a $3 million target to secure a Wii U, which will aim to support the GamePad's screen and even Mii integration. It's blasted past another stretch goal, too, having just hit its Asynchronous Online Multiplayer target.
The loose plans for this mode are pretty intriguing, with the below details being in a previous campaign update.
"Borrow" a friend's character stats for a certain amount of time (your friend will get a bonus)
Ghost Data (See friend's saved character movements while fighting a boss)
Friend's playthroughs affect your game in some way (e.g. a gravestone and an offering might mark the spot where your friend died)
Plus another surprise to be unveiled soon...
Are you excited about Bloodstained: Ritual of the Night, and are you planning to pick it up on Wii U in 2017 (not next year, as we originally wrote)?
[source kickstarter.com]