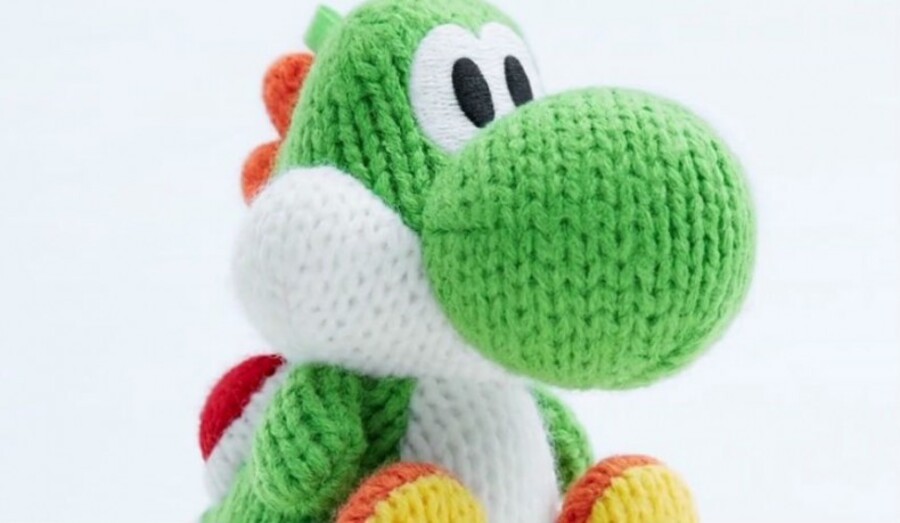 Nintendo revealed some amazing yarn-based Yoshi amiibo toys recently, as well as confirming how they would work with the forthcoming Yoshi's Woolly World. Standard Yoshi amiibo were also confirmed as compatible with the Wii U platformer, but thanks to a leak of the Australian packaging, we now know that other amiibo functionality will be included.
According to the back of the box, Mario, Luigi, Peach and "more" will unlock another Yoshi character design, based on the figure scanned. As for how this will look, your guess is as good as ours - perhaps the character will simply appear in the same colours as the one scanned, or maybe they will come complete with additional accessories, such as Mario's hat. The "more" element of the disclaimer suggests that other figures could be included, so the sky really is the limit. The catch is that only the Yarn Yoshi can save a Yoshi design.
Yoshi's Woolly World launches in Europe on 26th June. The North American release date is still to be confirmed, although Nintendo has said it will arrive in Q3. You can check out our preview here.
[source vooks.net]