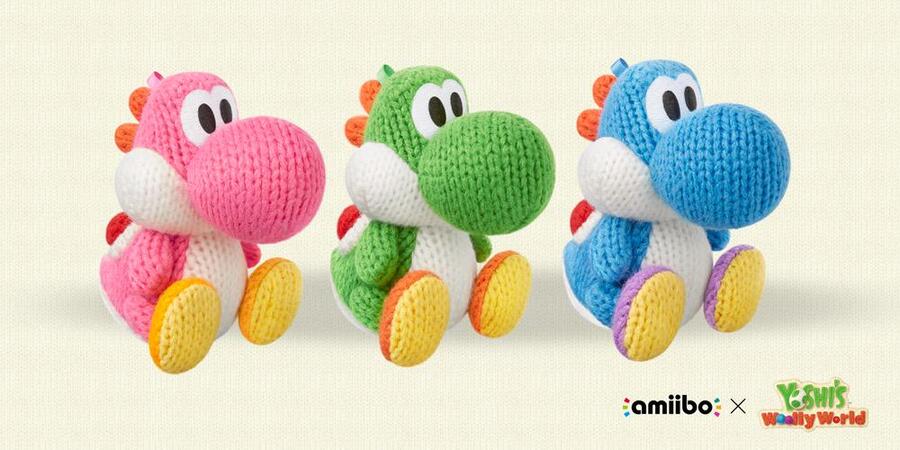 Today's Nintendo Direct brought further info on Yoshi's Woolly World, the latest platforming title to feature our egg-tossing hero, and went into some detail on two different difficulty modes to suit players of all skill levels.
'Classic' mode will have a similar feel to traditional games in the Yoshi series - with all the flutter jumping and exploratory action that fans of Yoshi's Island have come to expect - and those cutesy visuals hide a challenging experience even for veteran players. 'Mellow' mode is aimed at less-experienced players, who may want a more casual and relaxing time with the game. In this mode, winged Yoshi is available at any time, so traversing the environment is a breeze. You'll be able to switch between these modes at any time.
When it was first announced during E3 last year, Woolly World quickly grabbed attention with it's distinctive art style, and it looks like its very own amiibo figurine is going to follow suit. These knitted amiibo are a surprising departure from the solid standard we've come to expect, but work in exactly the same way - requiring you to simply tap the base on your Wii U GamePad.
Doing so will unlock a secondary AI player in-game, sending in another yarn Yoshi to help out during single-player mode. You'll be able to team up as if it were another player, and can turn your new ally into a yarn ball to throw at enemies, or double up on exploration to nab all of those collectables.
The amiibo come in three different colours; green, blue, or pink, and will release at the same time as the game itself; they look amazing, in our view. This is set for June 26th in Europe, but North America is slated for a release sometime this Fall. Let us know with a comment below if you're ready, woolly, and able to pick this up!