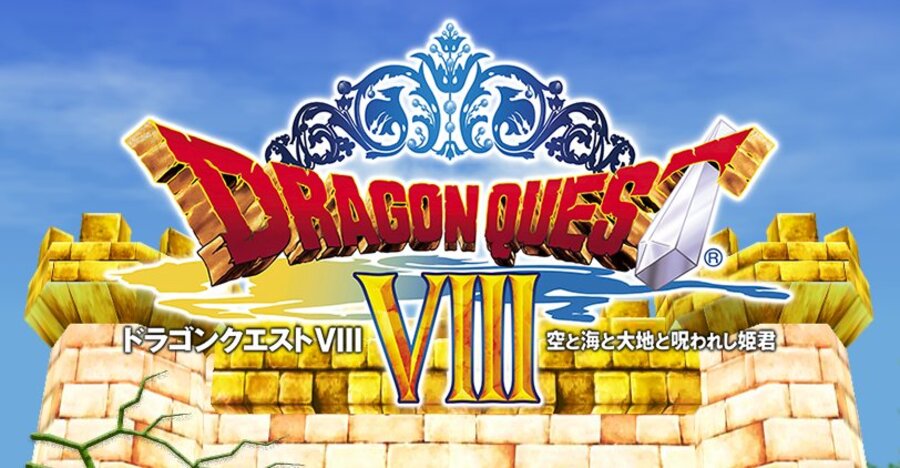 The 3DS is four years old now and Nintendo knows sales momentum of the system is important to maintain. At a recent Financial Results Briefing, Iwata reiterated this, explaining the 3DS could use with a boost in its homeland of Japan.
With this in mind, Square Enix has announced Dragon Quest VIII – originally launched in 2004 on the PlayStation 2 and then ported to smart devices last December – will be released on the 3DS in Japan on 27th August. Priced at 5,980 yen, there will also be several retailer specific pre-order bonuses on offer:
[Weapon] Square Enix e-Store – Candy Cane (Yangus)
[Armor] Amazon Japan – Healie T-Shirt armor (everyone)
[Helmet] Aeon – Healie Cap (everyone)
[Weapon] Game Tsutaya – Gold Bamboo Spear (protagonist)
[Accessory] 7-Eleven – Lucky Pendant (everyone)
[Shield] Yodobashi Camera – Metal Slime Tray (everyone)
In terms of the actual game, Dragon Quest VIII on the 3DS will feature a brand new scenario, new party characters including Garuda (a female thief) and Morrie (featured in Dragon Quest: Monster Battle Road). The game's events will now include voice-overs as well as an orchestral soundtrack performed by the Tokyo Metropolitan Symphony Orchestra. There will also be StreetPass support.
We'll keep you posted as more details come to light, but for now don't get too carried away as localisation of this series has been limited here in the West.
Let us know in the comments how much you would like to play Dragon Quest VIII on your 3DS.
[source gematsu.com]