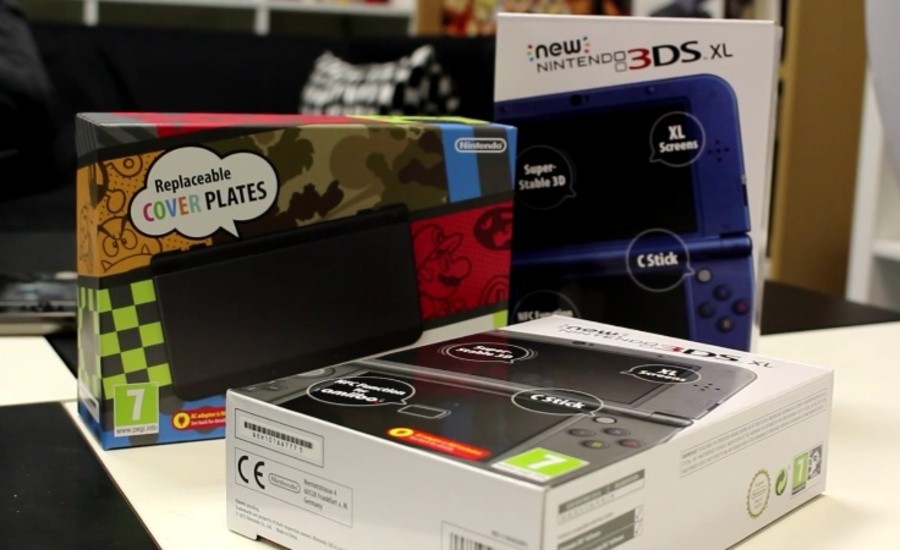 The 3DS may be four years old now, but Nintendo president Satoru Iwata believes it still has a bright commercial future ahead of it - despite the fact that the console's release schedule is currently looking a little light on smash-hit games.
Speaking to investors at the recent Financial Results Briefing, Iwata believes that the 3DS has defied expectations in its native Japan, where it has now sold 19 million units since launch:
In the Japanese market, the cumulative sales of Nintendo 3DS hardware since its launch are about to reach 19 million units. Regarding the Nintendo 3DS software market, the situation remains promising not only because there have been numerous major-hit titles released since the latter half of last year, but also because we have high hopes for the many titles that are planned to be released this year by both Nintendo and other game software developers.
However, Iwata feels that the system still needs a boost in its homeland, and that will come by targeting female gamers:
On the other hand, regarding the Nintendo 3DS hardware, four years since its release, we are seeing a certain level of positive results by the release of New Nintendo 3DS, but we still have not been able to break free from the period beyond the popularization of the Nintendo 3DS in which the performance leveled off. I believe that the key to revitalizing the Nintendo 3DS business in Japan is by intensifying its appeal to even more generations of female consumers.

This year, we are planning to release titles that offer high potential to appeal to female consumers, and we would like to further strengthen our approach to reach a female audience covering wider generations.
Overseas, Iwata has even more reasons for optimism, citing the quick uptake of the New Nintendo 3DS as a sign that there's still room to expand:
Meanwhile, in the overseas markets, the Nintendo 3DS hardware has not spread to a level where it has reached its market potential. In other words, there is plenty of room for growth.
Since the release of New Nintendo 3DS in February this year, especially for the large-screened New Nintendo 3DS XL, stock in stores has continued to run low in the U.S. and Europe, which of course is a sign that the game platform has momentum.
Later in the presentation, Iwata pointed out that while new titles are important for driving interest in a system like the 3DS, Nintendo is fortunate enough to have a catalogue of software which continues to sell, offering up examples like Mario Kart 7, New Super Mario Bros. 2 and Animal Crossing: New Leaf as games which have a long commercial shelf life:
In the video game platform business, although people tend to focus on the huge spike of sales immediately after a game release, looking back at the history of Nintendo's handheld game systems, not only does hardware sell well with new titles, but our systems also tend to sell well paired with big titles that have become evergreen.

This tendency is strongest in the overseas markets, and we will aim to expand our hardware by promoting new titles as well as retaining the energy of our abundant evergreen titles (which are not new on the market but maintain consistent sales.)
These are the cumulative sales figures of some of the Nintendo 3DS software sold so far. Although "Mario Kart 7" was released in 2011, "New Super Mario Bros. 2" and "Animal Crossing: New Leaf" were in 2012 and "Pokémon X" and "Pokémon Y" were released in 2013, each of these titles sold more than 1 million units in the subject fiscal year. In the overseas markets especially, many titles tend to become evergreen and sell consistently even long after their releases.

"Super Smash Bros. for Nintendo 3DS" was released in fall last year and sold 6.75 million copies by the end of the subject fiscal year. "Tomodachi Life" was released in Japan in November 2013 and in the subject fiscal year overseas, and it sold particularly well in Europe with the global cumulative shipment reaching 4.15 million units. Also, from their release in November last year to the end of the subject fiscal term, 9.94 million units of "Pokémon Omega Ruby" and "Pokémon Alpha Sapphire" were shipped. While on one hand, we will keep these titles evergreen and on another we will add new quality software, we aim to further expand the sales of Nintendo 3DS hardware by increasing its broad software lineup.
Finally, Iwata outlined Nintendo's plans to promote the multiplayer possibilities of the 3DS system - something it has perhaps been guilty of ignoring in the past:
In addition, as I mentioned in my presentation for the last Financial Results Briefing, we are working on further promoting multiplayer gameplay using the local communication function of Nintendo 3DS in the overseas markets as well. This shall play a major role for franchises such as "Mario Kart," "Animal Crossing," "Super Smash Bros.," "Pokémon," "Monster Hunter" and for the "YO-KAI WATCH" game, which will be released in overseas markets in the future.
The 3DS was arguably outdated in technical terms the moment it arrived on store shelves back in 2011, but it's still the most popular dedicated handheld games console in the world right now, and Nintendo is wise to try and maintain its commercial momentum. But with a rather bare release schedule, can the console possibly keep selling in high volume? Do you think Nintendo is doing enough to maintain sales? Let us know what you think by posting a comment below.
[source nintendo.co.jp]