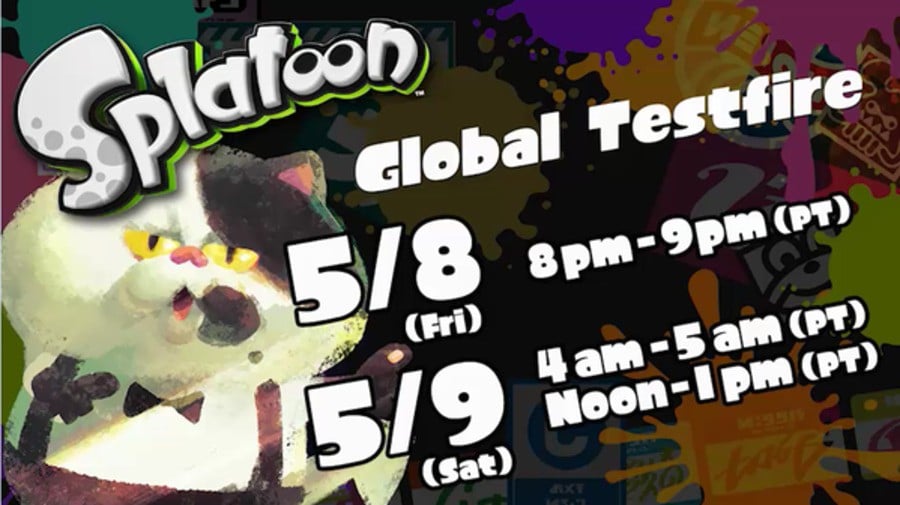 The Splatoon Global Testfire is nearly upon us. The first round is tonight - remember that to take part you need to download the free demo from the eShop and hop online at the right time.
The first session is going down at 8PM-9PM (Pacific) / 11pm-midnight (Eastern) / 4AM-5AM (UK) / 5AM-6AM (CET).
Details have emerged on the weapons and stages that will be available, below:
Stages
Walleye Warehouse

Saltspray Rig
Weapons
Splattershot Jr.
Splattershot
Splat Roller
Splat Charger
The Nintendo Treehouse will be live streaming during this session, and we'll be hosting that right here on Nintendo Life and joining in. We hope you'll join us for some chat as we tackle the upcoming Wii U exclusive. We'll be doing the same for the next two sessions on 9th May, too.
Are you excited about the Splatoon Global Testfire? Not long to wait now!