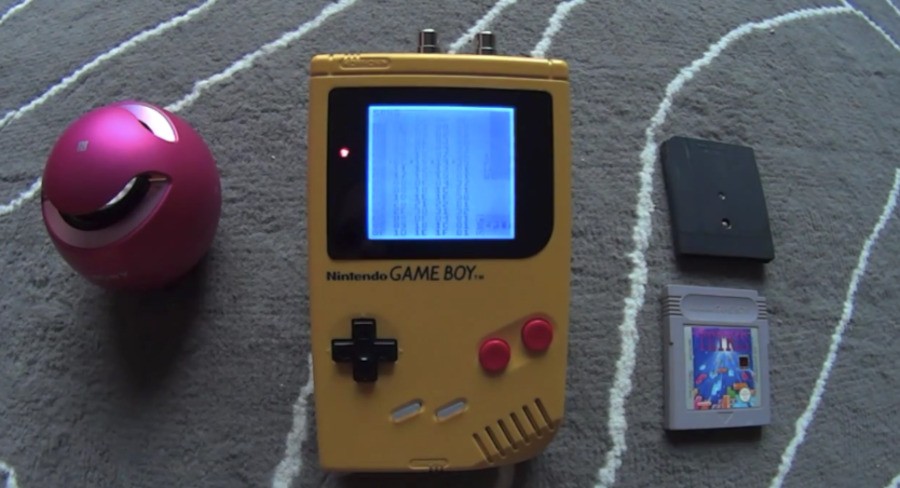 If you're familiar with the world of Game Boy modding and music, then the name Joe Heaton should be known to you. This UK-based tech genius has been featured on the site in the past - both as an interview subject and to offer sagely advise to prospective modders - and he's back with his latest amazing creation.
Heaton has created the ultimate mod by retro-fitting a Bluetooth module to a trusty Game Boy console, allowing it to pair with external Bluetooth speakers for a fuller, richer sound.
In Heaton's own words:
For this mod I took a cheap Bluetooth transmitter from eBay, took it apart, hacked the hardware to run on my Game Boy and squeezed it all inside the console's shell. Operation of the Bluetooth module is all done via the Game Boy's select button.
As you can see in the video below, the mod is so well executed that you'd be forgiven for thinking that you'd somehow stepped into an alternative reality where Nintendo is still making Game Boy systems and is slowly upgrading them with modern features.
In Heaton's case, the mod means he can really show off his chiptune creations - composed under the name Joe Bleeps - as well as gain some extra volume when playing classic Game Boy titles.
You can follow Heaton's marvellous modding exploits on Instagram and Twitter.