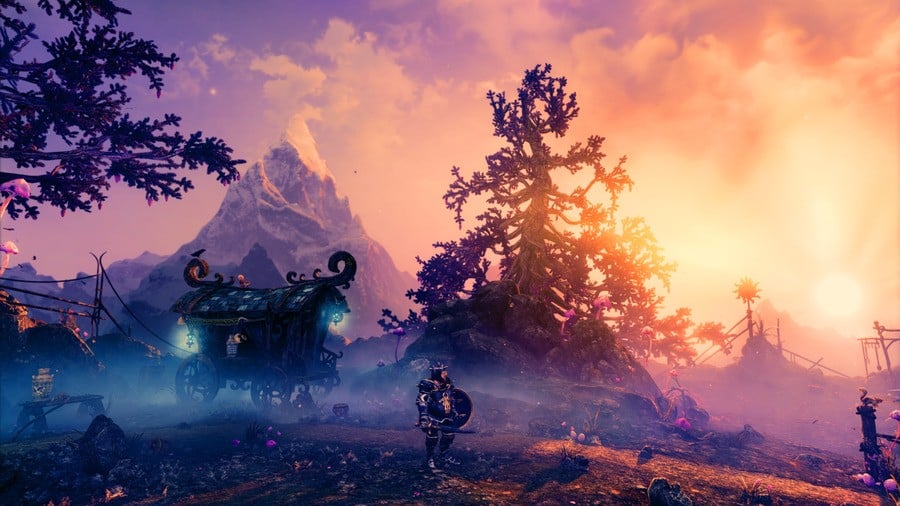 Trine 2: Director's Cut, a launch Wii U eShop release back in November 2012, remains one of the best-selling download-only titles on the store, while Trine Enchanted Edition was a recent release. The presence of those two games, and the fact they run rather well, has given us cautious optimism that Frozenbyte's recently announced Trine 3: The Artifacts of Power could find its way to Nintendo's home console.
At present the 2015 release is confirmed for PC and 'consoles', with no further specifics as yet. Frozenbyte has shown an admirable commitment to quality in its Wii U releases to date, even if the Nintendo system had to wait a little longer (for Enchanted Edition) while other releases were finalised. With the fresh title boasting more beautiful visuals and incorporating full 3D gameplay for the first time in the series, it would certainly be a welcome arrival on the eShop.
Time will tell whether the Wii U will join - seemingly inevitable - PS4 and Xbox One versions, but in the meantime we can admire the project's progress with some optimism. First-look gameplay footage below (via IGN) looks pretty strong - this PC gameplay shows a solid (at times delightful) shift to 3D play.
Check it out and let us know what you think.