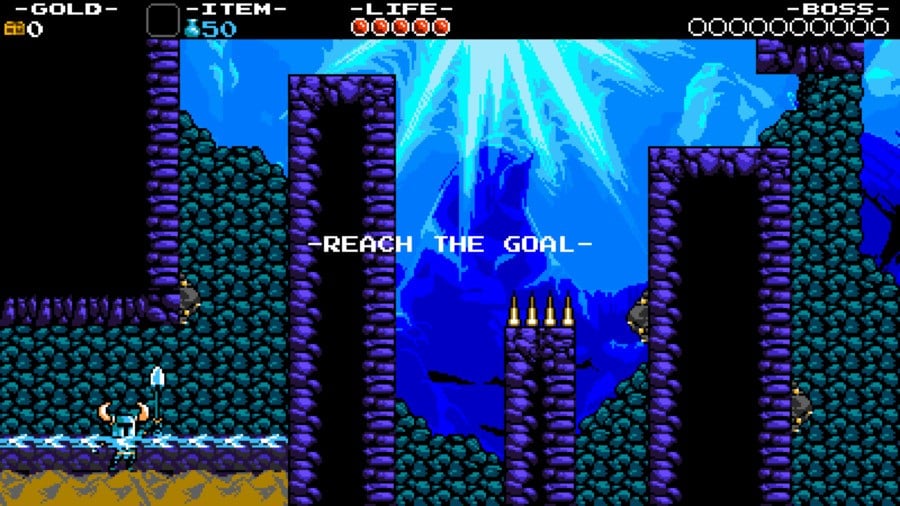 As exceedingly rad as Shovel Knight is, the radness velocity only climbs upon the realization that Yacht Club Games is still digging up free add-ons, updates and treats that will keep the game fresh for quite some time. We previously learned that the Plague of Shadows expansion is on its way, but Yacht Club has newly announced the game's Challenge Mode will be hopping in right alongside it.
According to an update on Yacht Club Games's website, the Challenge Mode will feature a variety of different tasks to test the mettle of Shovel Knight experts:
Prove your mettle by taking on new scenarios and returning foes alike. Use every bit of Shovel Knight knowledge you have to take on speed run challenges, boss rematches, and other rule-benders… and expect some tricky puzzles too!
This appears to be the same Challenge Mode that was promised on Kickstarter, and it's not expected to rest on its laurels upon release. As more updates are added to the base game, Yacht Club Games has stated the Challenge Mode will grow as well.
Yacht Club's news update also took time to mention the progress on Plague of Shadows. The developers say they are currently working on "alchemy items, upgrades, and overarching systems" after being pleased with the feedback received at PAX East.
Players in Japan will also get to take up their shovels sometime in the future, as it was announced a version of Shovel Knight in that region is planned to proceed and a publisher has been chosen. There will still be plenty of work ahead, but this also means Japanese will be added as a language option to all versions of the game. Think of it as a learning opportunity, like Rosetta Stone, only with more pixellated trowels to the head.
Are you hyped to take on new challenges in Shovel Knight, or are you waiting more for something else on the horizon? Let us know below.