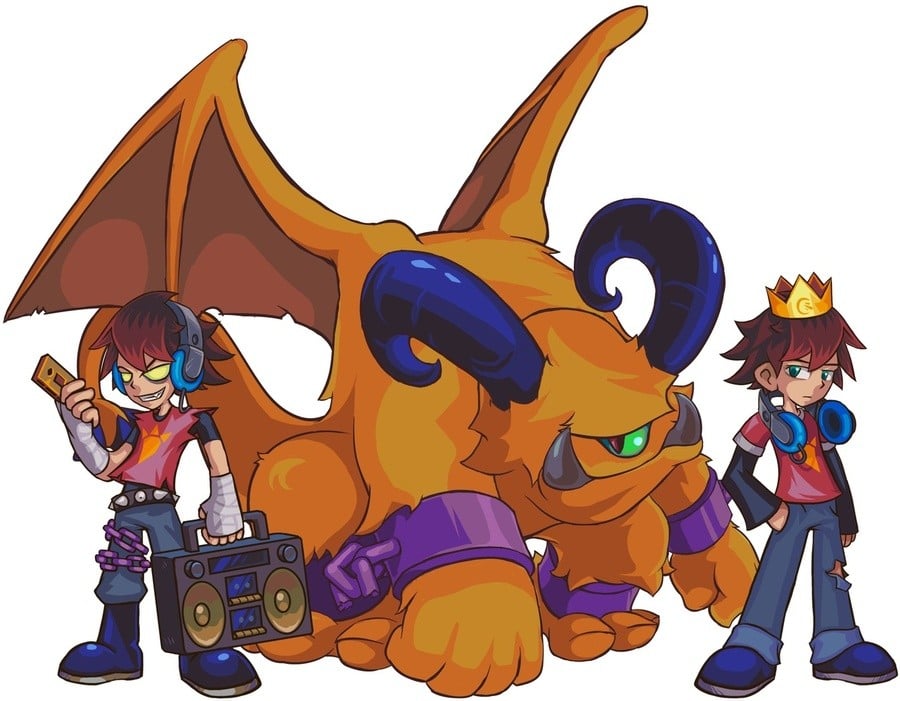 It's easy to forget that, in the DS days, there was a market for a number of 'mid-tier' games at retail - not quite triple-A hits, and not overtly casual sims or brain training games, but enjoyable games nevertheless that were well worth checking out. Monster Tale certainly counts as one of these, developed by DreamRift and published by Majesco; it combined action platforming with some clever dual screen action, in which you trained and utilised a cute buddy (Chomp) to help out.
The good news is that DreamRift is bringing it back, but remastering it as a 3DS eShop exclusive - it'll be called Monster Tale Ultimate. Revealed in the latest Nintendo Force magazine, it'll rejig key aspects of gameplay; backtracking will be scaled back, while there'll be visual improvements, autostereoscopic 3D, and even the option to switch between the DS version's chiptune soundtrack or a new orchestral version. All told, it sounds rather promising.
Due in the next few months, it'll surely be a welcome arrival on the eShop, and will give Monster Tale another chance to shine.
A trailer for the DS version is below - do you think you'll pick this up?
[source nintendoforcemagazine.com, via nintendoeverything.com]