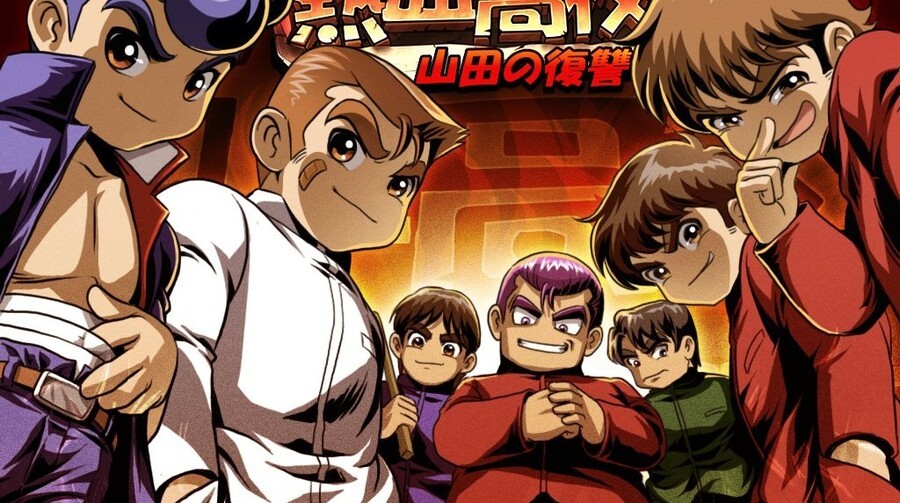 It has been revealed in the latest issue of Japanese gaming magazine Famitsu that Arc System Works is creating a follow up to Downtown Special: Kunio-kun no Jidaigeki da yo Zenin Shugo - better known as River City Ransom in North America and Street Gangs in Europe - and it will be released on the Japanese 3DS on May 28th, 2015. The sequel is entitled Downtown Nekketsu Jidaigeki and is set several years after its NES predecessor.
Downtown Nekketsu Jidaigeki is a brand new entry in the Kunio-kun Hot-Blooded High School series. It's a brawler with RPG-like character levelling that will include a story mode, mission mode and Battle Royale mode - the latter of which allows up to four gamers to play together, now armed with swords.
We're sure we're not the only ones with fond memories of this from the NES days, but the question is, do you want Downtown Nekketsu Jidaigeki to come to the west? Let us know your thoughts in the comment section below.
[source gematsu.com]