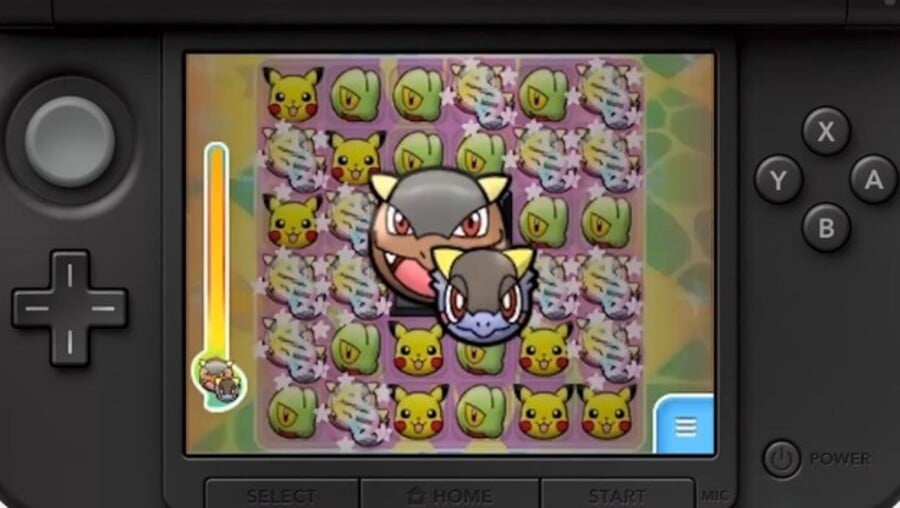 Pokémon Shuffle has endured a mixed reception among vocal Nintendo fans since its recent release on the 3DS eShop; the free-to-play title is quite heavily reliant on microtransactions, which can be a sticking point for a number of gamers. That monetisation is being bypassed by some, however, with hackers utilising a loophole on the portable's web browser to undermine the title's core currency.
This loophole - or variations of it - has been utilised before for loading 'mon into the most recent series entries, and as we reported allows Game Boy Color ROMS to be emulated on the 3DS. A similar exploit is now being utilised to make all items in the Pokémon Shuffle store free, with a price of 0 gems / jewels. While it doesn't provide gems, this shop shortcut in the hack essentially means that users can buy up as many hearts and in-game coins as required, all of the necessary tools to beat the game fully and quickly.
Though this exploit appears to work in the same way as those that came before, its limitations are a little different - it only works in firmware 9.0-9.5 and can't be used on a New Nintendo 3DS, due to the later models having a different browser version.
It's certainly a particularly sticky topic, especially as this is a game where all revenue comes from microtransactions; it wouldn't surprise us if Nintendo tries to lock this down.
As per our policy we won't link to the forums where this exploit is being shared, and ask that all discussion on the topic sticks to our - recently updated - Community Rules.