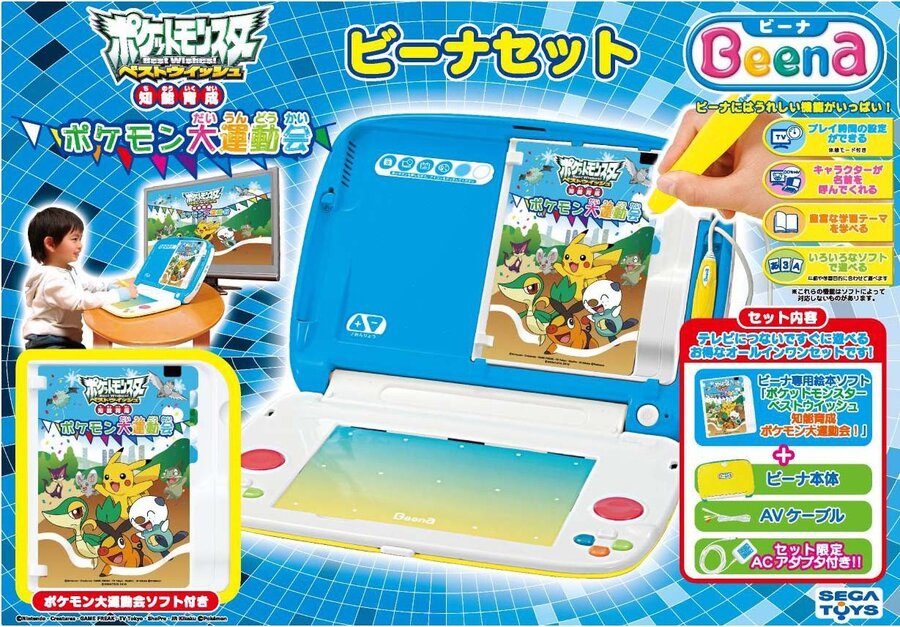 Sometimes, you hear a piece of information which is so outlandish it simply has to be true, and that's exactly what happened while we were lazily browsing Twitter here in the Nintendo Life office this evening.
While sifting through the usual stream of gaming nonsense and semi-amusing re-tweets on our timeline, we stumbled across a tweet from Necrosoft's Brandon Sheffield — also of Gamasutra fame — regarding a Pokémon title on a Sega system.
Just allow those words to wash over you. Pokémon on Sega.
It might sound too fantastical to be true, but it did actually happen — back in 2010, to be exact. The game in question is called Pocket Monsters Best Wishes! Chinou Ikusei Pokémon Daiundoukai, and was released on the Japan-only Advanced Pico Beena.
Seasoned video game historians will recognise the name Pico; it was Sega's attempt to create an educational games console for younger children in the early '90s. It didn't get much attention outside of Japan, but in its homeland it was actually pretty successful — certainly successful enough for a follow-up in 2005.
The Beena was never released outside of Japan — unlike the Pico — and was handled entirely by Sega Toys, a consumer division of Sega Sammy Holdings which, as its name suggests, focuses on toys and gadgets but operates fairly independently from Sega itself.
You can view some footage of the game in action below — y'know, just to prove we're not making this all up.
[source twitter.com, via segaretro.org]