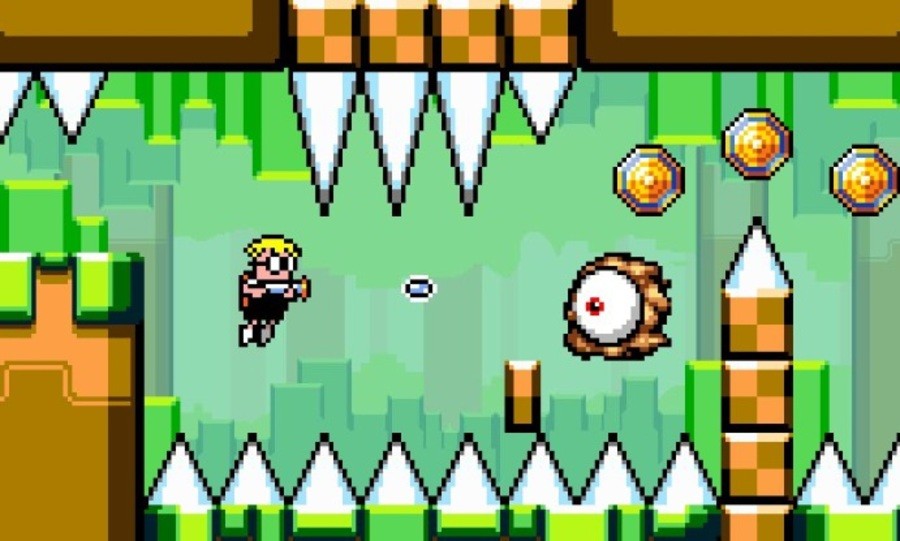 Fans of Mutant Mudds rejoice, indie studio Renegade Kid has announced via the game's official Twitter account the development of a brand new Mutant Mudds title for the Wii U and 3DS eShops.
Mutant Mudds Super Challenge first teased on Twitter, will be further detailed in the upcoming issue of Nintendo Force magazine. The new entry promises an all-new and extra-tough Mudd-busting quest that will crank the difficulty to the max across 40 levels, with players warned by Renegade Kid's Jools Watsham to prepare for pain.
The super challenging variation of Mutant Mudds is currently on-track for a 2015 launch. Let us know in the comments if you're excited for this upcoming eShop release.
[source twitter.com]