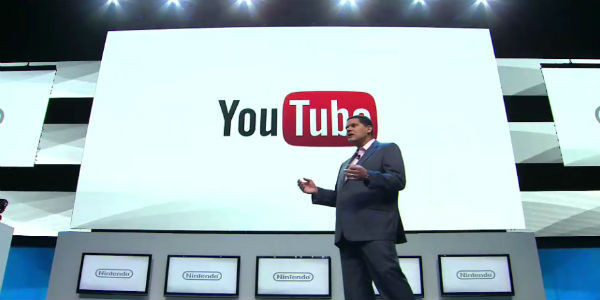 Nintendo's had ups and downs with YouTube, drawing ire in summer 2013 for aggressively pursuing content claims before backtracking and eventually announcing plans for an affiliate program. The latter was confirmed in May last year, as Nintendo stated that it'd setup a partnership program to allow revenue sharing on YouTube, providing the opportunity for content creators to monetise Nintendo footage.
Nintendo has now finally launched a beta of this, calling it the Nintendo Creators Program, though at this stage it appears to only be available in the Americas and Japan. We've summarised the basic principles below:
Interested YouTube creators can register for the program with their Google details, and they'll also need to use a PayPal account to receive their shares of revenues.
If channels are registered they must only feature Nintendo first-party content, otherwise videos must be registered one at a time.
Once registered, all video advertising revenues initially go to Nintendo, but then (within two months of the video kicking off in the program) 70% (channels) or 60% (individual videos) of revenue will go back to the creator.
Only specified games are eligible for the program.
A clear message must be read out or displayed in all registered videos.
Interestingly, the list of approved games has notable absentees, tellingly Super Smash Bros. for Wii U and the 3DS version; a rather surprising limitation. The approved list does also include a host of past-gen games, however, right back to the company's earliest days.
It'll be interesting to see how this progresses in its beta stage - while it's a positive that Nintendo is looking for constructive ways to allow YouTubers to use its intellectual property, it's still more stringent and demanding than the hands-off approach adopted by some other major publishers.
What do you make of this Creators Program? Do you think it's the right move by Nintendo? Sound off in the comments below.
[source r.ncp.nintendo.net, via neogaf.com]