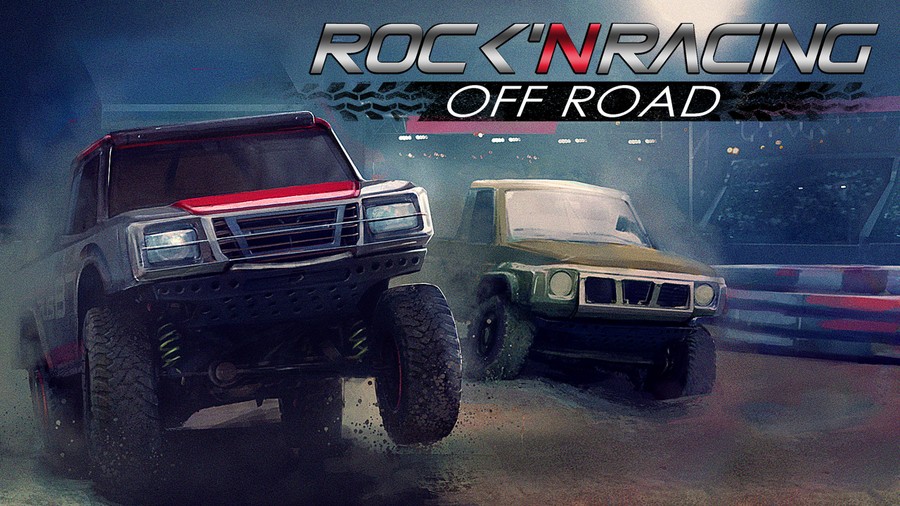 Who remembers Ivan "Ironman" Stewart's Super Off-Road? This was a fun arcade game for three players where you raced burly off-road trucks around dirt tracks from a top-down viewpoint. The game was ported to a variety of platforms, not least the NES and the SNES; sadly we are yet to see a release on the Virtual Console.
Spanish eShop publisher EnjoyUp games clearly hasn't forgotten this legendary retro racer and is working on a tribute for the Wii U eShop called Rock 'N Racing Off Road, which we briefly covered in December.
For your delectation today, EnjoyUp have shared 4 new screenshots with us which you can check out below. We can also reveal that the game will feature several modes of play, such as arcade mode, time trial and local multiplayer with the option of up to 5 Players at a time. A wide variety of tracks and realistic physics for driving, jumps and crashes are also promised, along with off-TV mode using the Wii U GamePad; naturally there'll also be loads of rock and roll music!
The game is still scheduled for a Q2 release this year. Let us know what you think of the screenshots below. Is this game be on your must-buy list?