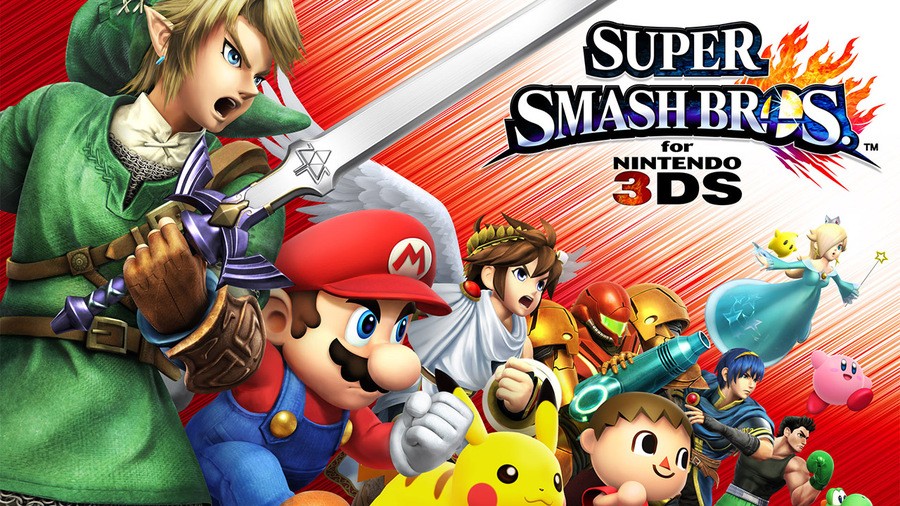 It's that time again for NPD results, the sales data that gives some idea — if not the full picture — of the game retail sector in the US. Nintendo's enjoyed some good spells in recent years with the 3DS, in particular, and is happy enough with its September performance to be one of the first to issue an official press release outlining its results.
The star of the show is undoubtedly Super Smash Bros. for Nintendo 3DS. We've already recently reported that as of 7th October it had sold 2.8 million copies worldwide, but Nintendo of America has emphasized how quickly it took off in the US. With just 2 days of sales included in the NPD data Smash Bros. was nevertheless the 4th best-selling SKU for the month, shifting more than 705,000 copies in that period, with more than 135,000 of those sales being on the eShop. It helped hardware sales, too, with over 140,000 3DS systems sold in September, a 55% jump over the August numbers.
Moving onto Wii U, Hyrule Warriors arrived on 26th September and has sold over 190,000 units in the US; Mario Kart 8 still has legs, selling about 60,000 units in September to take it towards 1.2 million overall sales in the US alone. Nintendo is once again holding off on giving an official Wii U hardware figure — it's sold less than the 3DS — but has pointed out that the home console has positive momentum, with September's sales being nearly 50% higher than their August equivalents. The system that sold the most in September was, once again, Sony's PS4.
To give you the wider picture on the software chart, meanwhile, the top 10 is below.
1. Destiny (Xbox One, PS4, 360, PS3)
2. Madden NFL 15 (360, PS4, PS3, Xbox One)
3. FIFA 15 (PS4, 360, PS3, Xbox One, Wii, Vita, 3DS)
4. Super Smash Bros. for 3DS (3DS)
5. Middle-earth: Shadow of Mordor (PS4, Xbox One, PC)
6. NHL 15 (PS4, Xbox One, 360, PS3)
7. Minecraft (360, PS3)
8. The Sims 4 (PC)
9. Disney Infinity 2.0 (360, PS3, Wii U, PS4, Xbox One)
10. Diablo III: Reaper of Souls (PS4, 360, PS3, Xbox One, PC)
It truly is a spectacular effort from Super Smash Bros. for Nintendo 3DS to be up in 4th place among so many multi-platform titles, all off the back of just two days of sales. Some other notable highlights are that the Wii version of FIFA 15 outsold the Vita and 3DS equivalents, while the Wii U version of Disney Infinity 2.0 was the third best-selling — coming above the PS4 and Xbox One iterations.
Some solid results for Nintendo in the US in September, and truly impressive numbers for Super Smash Bros. Let us know what you think, and share how optimistic — or otherwise — you are for Nintendo's fortunes as we head into the busiest shopping months of the year.
[source venturebeat.com]