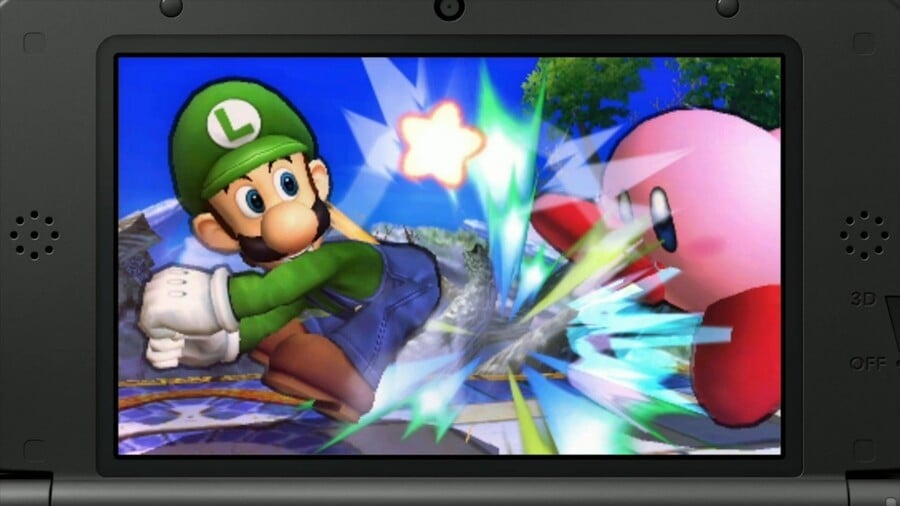 With the Japanese release of Super Smash Bros. for Nintendo 3DS practically within tasting distance and the hype level higher than ever, Sakurai continues the slew of information about the product by describing another interesting addition to Classic Mode.
And here's the results screen. It shows what you gained in each stage, but you won't be rewarded until you clear it all. If you mess up in the middle, you can lose some of them too. The fighter icons are special attacks, and icons like the shield are equipment. The icons that say Mii on them are hats and clothes for Mii characters. Icons that show characters on a stand are trophies, of course, and the coins are gold you earned.
It's great to see that every match will be different in Classic Mode this time around, adding some much needed replay value to the single-player experience. Seeing exactly what you need pop up on the spinner would cause a match to become all the more intense as you strive towards that reward.
Can you contain your excitement for the upcoming Treehouse stream or is Sakurai's daily dose enough to satiate your hunger? Let us know!
[source miiverse.nintendo.net]