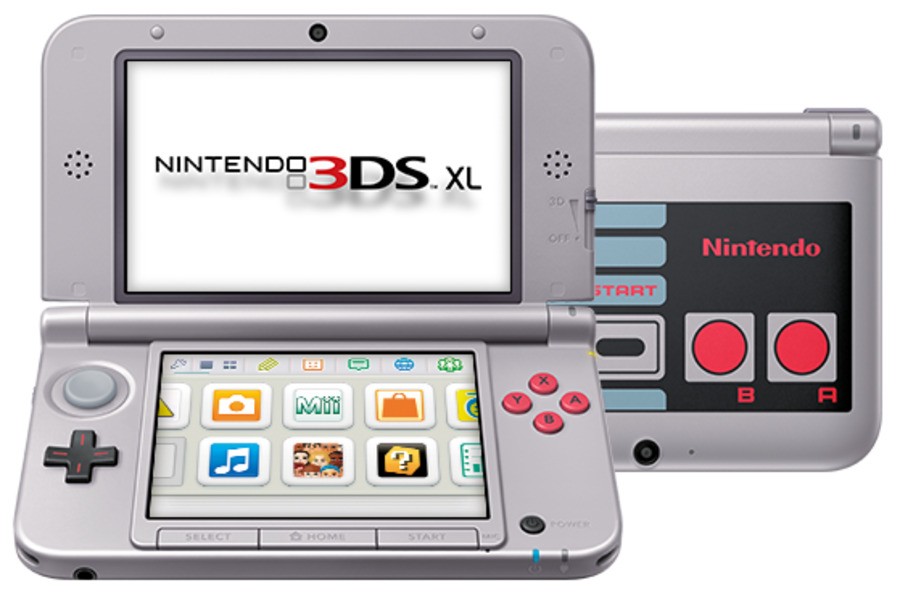 This week has brought some exciting news for compulsive hardware buyers or those still remarkably on the fence about the 3DS, with an NES-themed XL model confirmed for North America, along with an eye-catching Persona Q model and two variations of the Super Smash Bros. XL that's also coming to Europe, with the standard red and a blue version heading Stateside.
To start with the good news, pre-orders have now opened for these models at their respective retailers, all with a price of $199.99; remember, none of these bundles include any game copies.
NES 3DS XL — GameStop exclusive — Released 10th October
Persona Q 3DS XL model — GameStop exclusive — Released 25th November
Red Smash Bros. 3DS XL — Best Buy — Due for release on 19th September
Blue Smash Bros. 3DS XL — Best Buy — Due for release on 19th September
Now for the bad news. While the red Smash Bros. 3DS XL is coming to Europe, Nintendo has told Eurogamer that there are "no plans to launch these Persona Q or NES controller inspired Nintendo 3DS XL hardware in Europe".
As many pointed out in the comments in the article confirming these systems, a number of savvy gamers are no doubt planning to hold off for the 2015 arrival of the New Nintendo 3DS models in the West, which certainly poses a potential problem for Nintendo's Holiday hardware sales. Of course, those that don't follow the latest goings-on with Nintendo on the web may not even know about the New models, but it's a strong point of consideration for those that are aware.
Are any of you planning to whack down a pre-order on one of these systems, or are you in Europe and quietly seething at the injustice of it all? Let us know.
[source kotaku.com, via eurogamer.net]