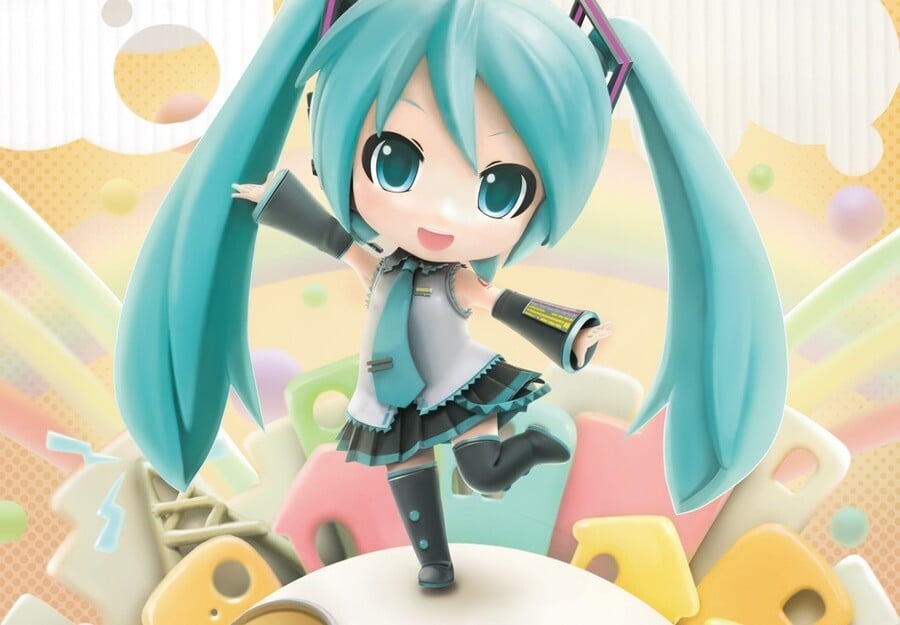 Sega has sold 2.5 million Hatsune Miku games in Japan, and the company has today announced that it is bringing the world-famous Vocaloid franchise to the west in the form of Hatsune Miku: Project MIRAI Remix.
This 3DS title will actually be an enhanced version of the Japanese release Hatsune Miku: Project MIRAI 2, and will launch in the west in 2015. It will make use of the console's autostereoscopic 3D display, touch screen, StreetPass connectivity and AR camera capabilities.
In case you don't know what the fuss is all about, Hatsune Miku is a futuristic voice synthesizer program which allows users to create vocal parts from scratch by just entering a melody and lyrics. Developed in 2007 by Crypton Future Media, the brand has become something of a cultural icon, not just in its native Japan but all over the globe. Sega's video games — which have also appeared on the PlayStation 3, PlayStation Portable, PS Vita and iOS — use the character under license, and have become integral to the popularity of the franchise.
Sega has stressed that the game's title isn't final, and there's still a long way to go until it sees release in the west. Are you excited about finally getting to play a Hatsune Miku on your 3DS? Sing out your opinion by posting a comment below.