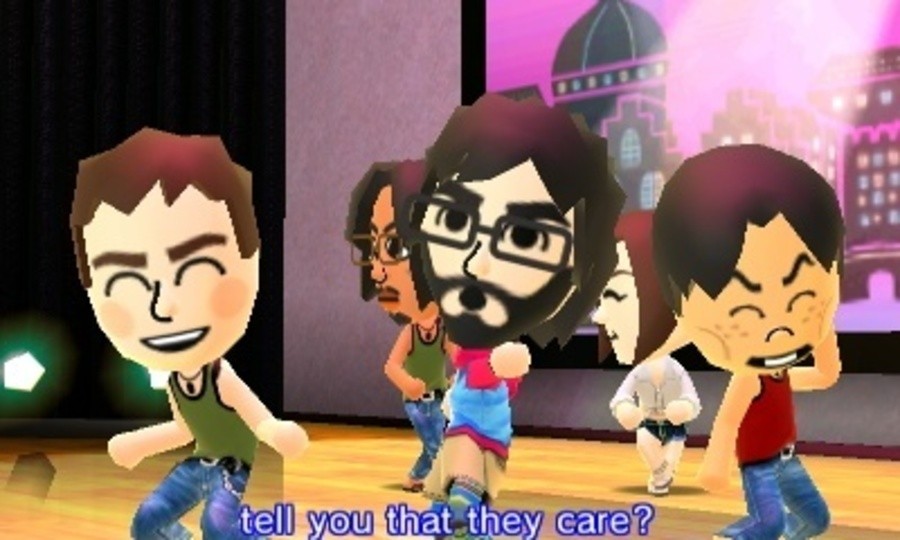 Tomodachi Life made a modest UK chart début when it launched in early June, not exactly shaming itself but struggling to make a significant impact. Since then, however, Nintendo of America has been making positive noises about its performance in its region and, in the UK charts at least, the Mii-sim has not only seen a steady holding of position, but a recent climb up the charts.
There have been key retail promotions in the UK to encourage 3DS owners to share the experience with others — GAME offered a buy one get one half price deal, while all copies come with two codes for the 'Welcome Version' that can be passed along. These ideas seem to be working, as the title has moved up the UK charts in impressive fashion once again this week; it's moved up five places to 11th in the all-format results and, most impressively, moved up nine places to 6th in the single format chart.
The only other Nintendo title in the top 40, unsurprisingly, is Mario Kart 8, holding relatively steady with some gains of its own — it's still a respectable 12th in the all-format charts and 7th in the single format results.
It's certainly good news for the 3DS title that it's now running at similar levels to Mario Kart 8, actually overtaking the Wii U title this week. Nintendo may not be dominating the very top of the UK charts at present, but it's showing some staying power — that's an improvement over previous 2014 releases.
[source chart-track.co.uk]