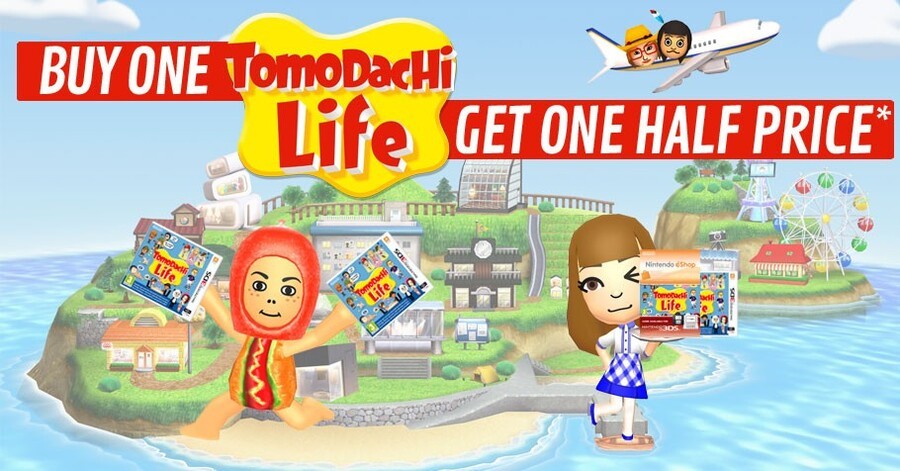 We're fans of the slightly bizarre Mii-sim Tomodachi Life here at Nintendo Life, and it's been enjoying a solid — if unspectacular — run in the UK charts, as one example. Nintendo of America President Reggie Fils-Aime has also been making positive noises about sales in the region, though we'll see how it does when NPD results arrive in a few weeks time.
UK Retailer GAME is keen to shift some extra copies, meanwhile, as it's now running a buy one get one half price promotion on its website — the offer only applies at that link, not in stores. It's only valid with new copies or eShop downloads, though at the time of writing the retailer doesn't have any boxed copies in stock; priced at £29.99, that gives you a second (eShop) copy for $14.99.
Nintendo of Europe does also provide two "Welcome Version" demo codes with each full copy that can be passed on to others, of course, with save data then transferable.
Have you jumped into Tomodachi Life yet, or taken advantage of a friend's 'Welcome Version' code? Let us know.