The Monster Hunter franchise turns ten this year, and to celebrate Capcom has licensed all sorts of fun (and expensive) MH-themed merchandise in Japan; everything from jewellery to golfing goods to electric guitars. A few highlights:
Japanese heavy metal guitar manufacturer ESP has created this gorgeous monster-hunting axe and authentic dragon scale carrying case for the low, low price of ¥2,300,000, which comes out to roughly $22,500 or £13,400. It's the perfect guitar for searing DragonForce licks.
But is rock n' roll not quite your speed? You want a more relaxing, laid-back approach to showing off your action-JRPG pride? Well, you're in luck: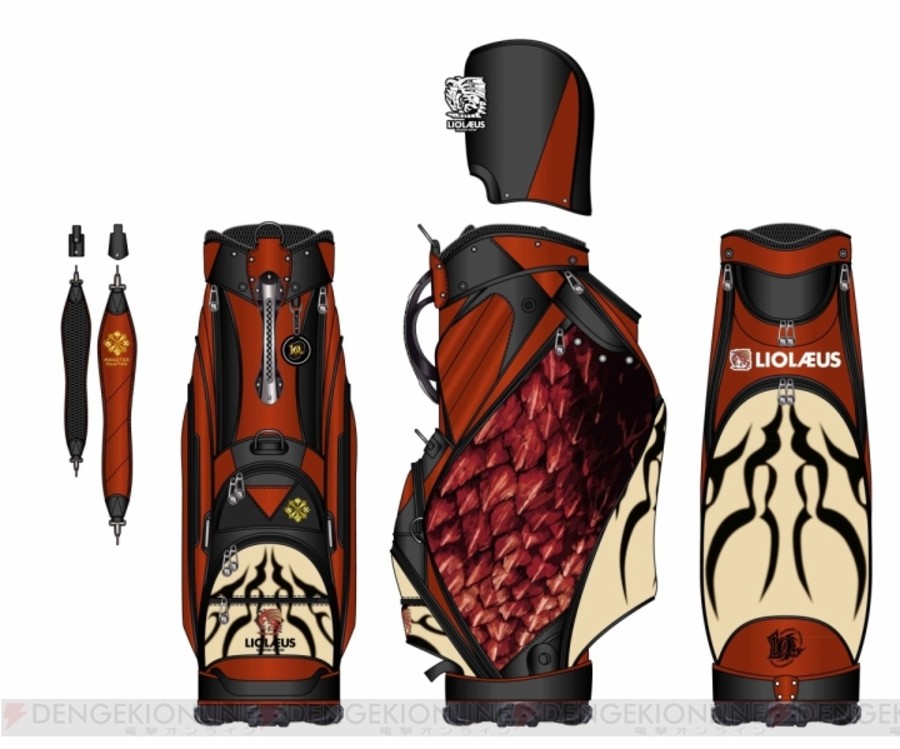 You're already outfitted in your finest sweater vest and argyle socks, but no trip to the links is complete without these Monster Hunter golf bags! You can check out the full line of epic Monster Hunter goods over at Japanese site Dengeki.
While you await Monster Hunter 4 Ultimate's early 2015 release date in the West, will you be importing any of these SkyMall-worthy goodies?
[source siliconera.com, via dengekionline.com]