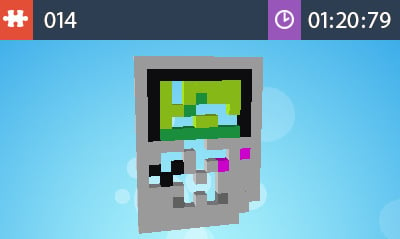 Goodbye Galaxy Games, a name possibly familiar to download fans of the DSi Shop and 3DS eShop, has confirmed that it's now in possession of a publishing license from Nintendo. Previously the studio has worked with publishers such as CIRCLE Entertainment and others to bring games such as Ace Mathician and the recent Tappingo to market.
In an email, studio owner Hugo Smits stated that the company's goal will be to not only self-publish, but also help other independent developers keen to release titles on the 3DS eShop.
From now on we will be able to publish our own games as well as games from other indie developers.

Although we will mainly focus on our own games first, we are looking forward to help other indies release their games on Nintendo 3DS eshop as well.
It'll be interesting to see what projects come from Goodbye Galaxy Games now that it's an authorised publisher. As an additional point, at the time of writing this is the last day that gamers can pick up Tappingo at 30% off on the 3DS eShop.