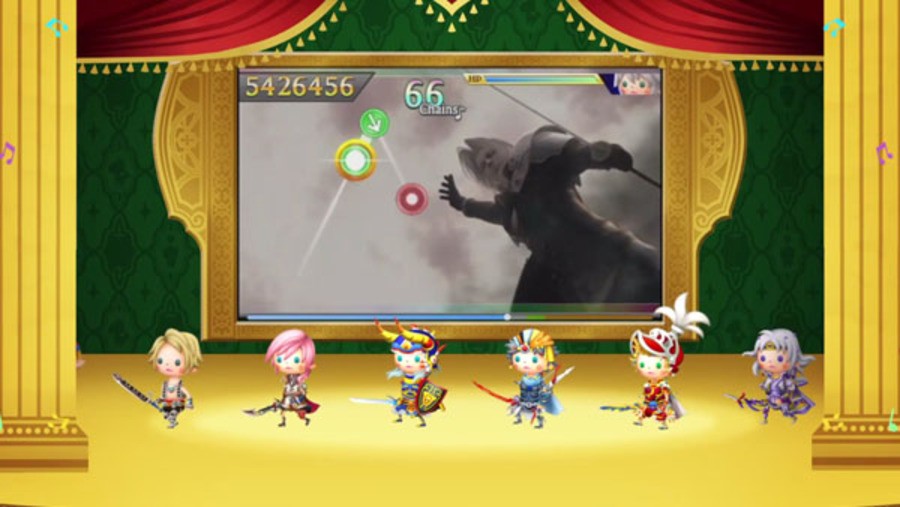 If you've been following our coverage of the Japanese version of Theatrhythm Final Fantasy: Curtain Call then you'll probably be wondering if and when the game is coming to the West.
Thankfully, we can now confirm that a western launch is indeed happening, and it takes place at some point this year. To celebrate the announcement, Square Enix has released a special trailer which you can feast your eyes (and ears) on below. Interestingly, the trailer mentions the eShop, which suggests that this sequel could be download-only. [UPDATE: It has been pointed out that the official site features a packshot, which means a retail release is in fact happening.]
Are you excited about getting your hands on this title? Let us know by posting a comment.