Update:
Nintendo of America has issued a correction to these images to clarify Walmart as the only confirmed retailer for this 3DS XL model, removing Nintendo World Store.
Original article:
Disney Magical World, the Mii-sim experience that allows you to interact with various characters from the Disney universe — mainly Mickey Mouse and his chums — isn't far away from its 11th April arrival in North America. As it's a big-brand release it's getting the special hardware treatment, with Gamestop already grabbing exclusivity of a "Peach Pink" 2DS.
Walmart and the Nintendo World Store will get in on the act, however, with a "Mickey Edition Nintendo 3DS XL" also on the way. Somewhat oddly Nintendo of America has confirmed its arrival in some press shots, minus details such as price — previous systems of this nature have cost $199.99, but we'll need to wait to find out for sure, whether the game will be bundled and so on.
The press pictures in question are of young actors G Hannelius (Dog With A Blog on the Disney Channel) and Cole Pendery, posing with the system while looking happy and photogenic. The images, including a blown up version to show the system, are below.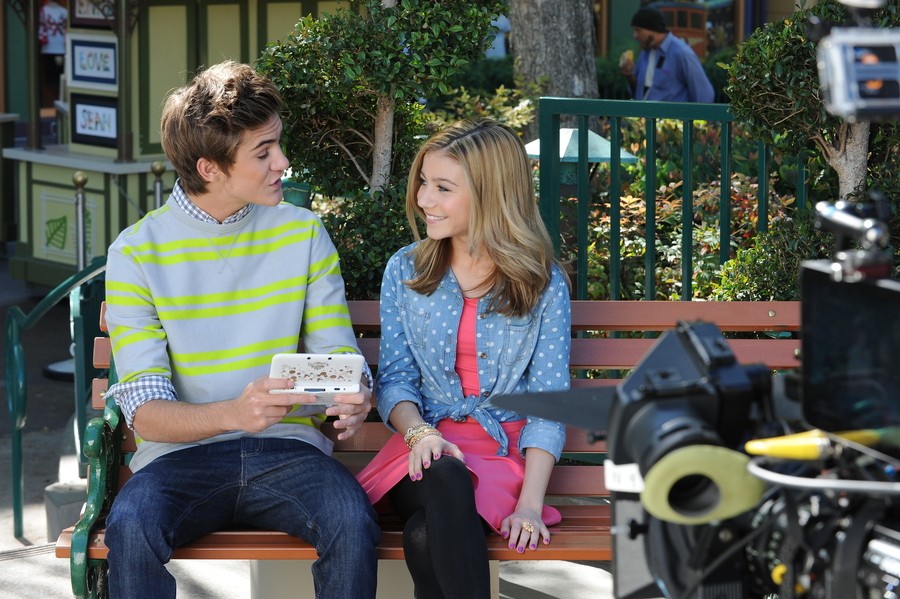 Are you interested in grabbing this Mickey 3DS XL? There are so many hardware choices...
All images via Nintendo of America.