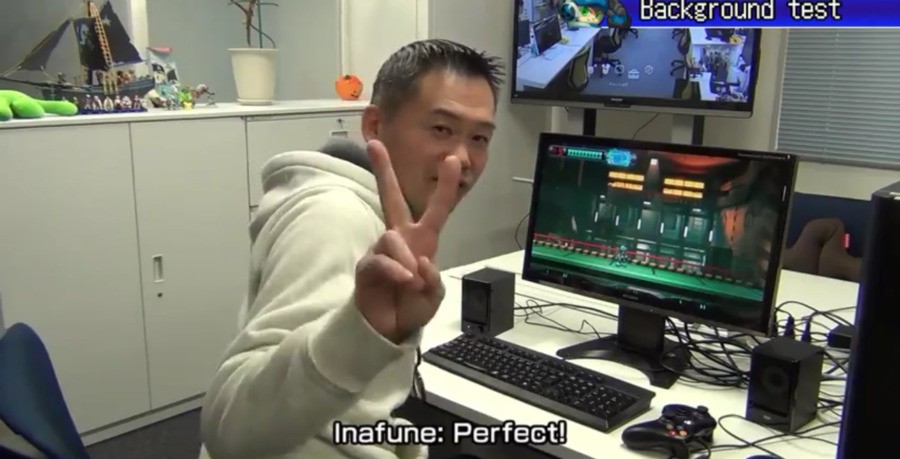 We suspect that Mighty No. 9 is high on the wishlists of many Mega Man fans; it is a "spiritual successor" being led by Keiji Inafune, after all. Nintendo fans will no doubt be pleased that Comcept's title is coming to the Wii U eShop, while it's incredibly successful Kickstarter campaign also means that Abstraction Games will produce a 3DS version.
So far we've seen plenty of concept art and some early screens, but Comcept has now released a brief video — originally shown at a D.I.C.E presentation — that features Inafune-san trying out the game. It shows some fairly fluid animation and an "absorption" dash attack, which looks rather nifty. It's clear this footage was filmed at around the same time as the first screens were shown online in January.
Check it out below, and let us know whether you're as happy with the early build as Inafune-san — Mighty No. 9 is currently pegged for release in April 2015.
[source kotaku.com]