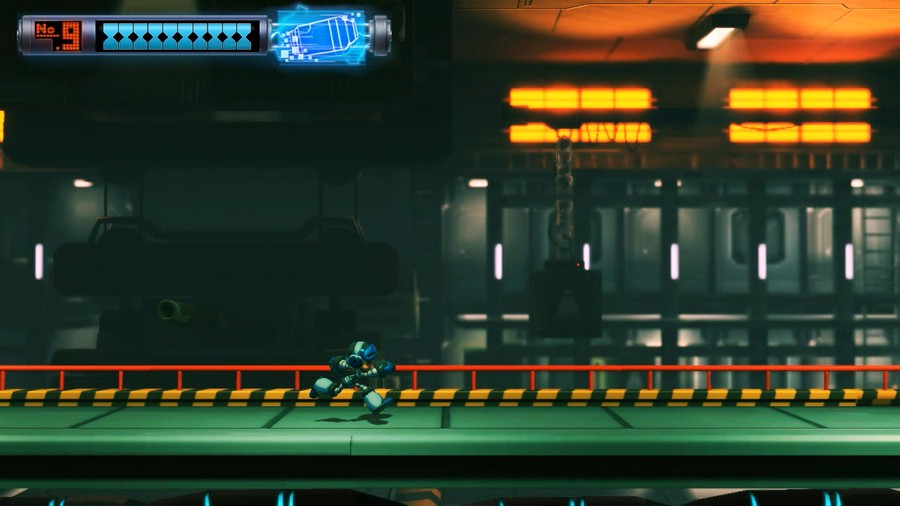 In September 2013, Mega Man mastermind and creator, Keiji Inafune, teased fans all over the world with the idea of a spiritual successor to the Blue Bomber. He showed off concept art and ambitious plans for his project, but the one thing he lacked was money, and so he turned to Kickstarter to ask fans to provide the necessary funds in order to make his ideas a reality. Of course, with Mega man as popular as he is – despite what some people might say – the campaign received its support by the thousands, and within a matter of days the project had reached its target. The game went on to amass funds well beyond its initial requirements, and so Mighty No. 9 was ready to take off.
Of course, developing a game doesn't happen overnight, and so the only sights that the fans have been able to enjoy are prototype images and further concept art. However, at long last, the official Mighty No. 9 site has shown off the first screenshots of the game in its Alpha state — that update has since, intriguingly, been taken down, but eager fans had already grabbed the images. Now fans can finally see how the game is doing and get a feel of what is to come. Unfortunately there aren't that many to look at, but beggars can't be choosers, and what we can see is a sleek looking hero dishing out some damage to its dastardly foes, along with a pretty moody and glorious backdrop.
With Mighty No. 9 adopting a percentage of Mega Man's sizeable global fan base, these screenshots – in spite of their early-build status – are a welcome sight. But what do you think? Are you even more excited by these screenshots, or do you think that it's 'too soon' to show them? Do you think Mighty no. 9 will succeed in standing shoulder to shoulder with its Cyan big brother, or do you think it will have to live in its predecessor's shadow? Let us know!
[source gematsu.com, via neogaf.com]