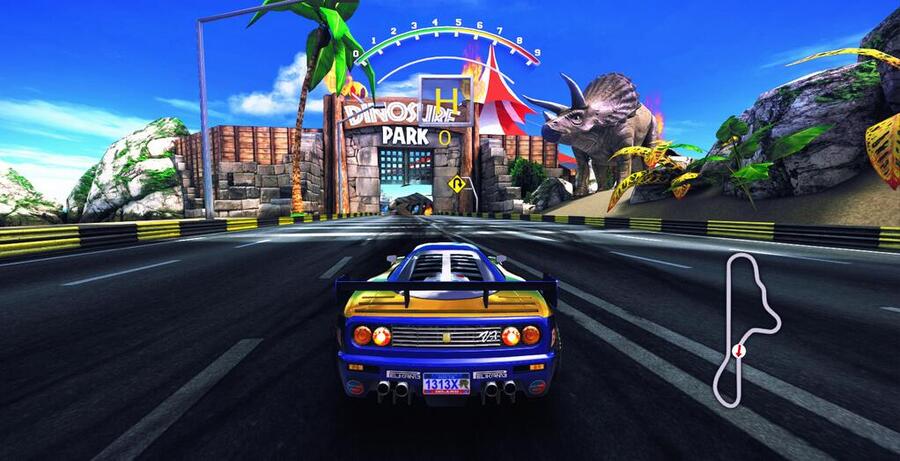 Nicalis is the publisher behind eShop classics like Cave Story, Ikachan and NightSky, and the company will be helping Pelikan13 launch the fabulous-looking '90s Arcade Racer on the Wii U later this year.
While most of the firm's titles enjoy widespread release, in the case of Cave Story on the 3DS eShop, Nicalis has only released the game in North America — and there's still no sign of a European version. This has clearly concerned some fans.
Speaking on NeoGAF about '90s Arcade Racer, Nicalis head Tyrone Rodriguez was asked when the racer would be hitting Europe, and replied:
It'd be after an NA release. We'd like to support Europe and I don't like leaving EU players behind. NOE in particular doesn't make the process easy or seamless and because of that the priority level on EU releases is much lower than NA or even JP. I'm not the only Nintendo-supporting developer who feels this way, either.
He certainly isn't — cast your mind back to our recent interview with Renegade Kid's Jools Watsham, who also had a good old moan about the process of getting age ratings for games in Europe and associated PAL regions:
There are multiple age rating companies in Europe and Australia/New Zealand: PEGI, USK, and COB. Each company requires a substantial payment to review your game, an online questionnaire, and a DVD sent to them with gameplay footage for them to review. This may not sound like much, but it is for us when we need to focus on the development of our games and not dancing with the age rating companies. The ESRB have made this much more difficult for us to swallow, due to how easy it is with them in contrast. The European age ratings companies are slow bureaucratic dinosaurs. If we had a mature game on our hands, I would understand more, but I don't think a kid-friendly game like Mutant Mudds, ATV Wild Ride, or Bomb Monkey should not have to jump through so many hoops.
The fact that there are so many different ratings to pass in Europe isn't really Nintendo's fault — Europe is, after all, made up of many different countries, each with their own view on what is acceptable in a video game. However, while the process is clearly more convoluted than in North America — where Watsham says its takes a matter of minutes to get an ESRB rating secured — the fact that there's still a steady stream of new eShop content in Europe could suggest it's perhaps not quite as painful or costly as some are making out.
What are your feelings about this? Should developers just suck up the additional time and effort to get a game rating for Europe, or should Nintendo be finding a way of making the process more streamlined? Tell us with a comment.
[source neogaf.com, via gonintendo.com]