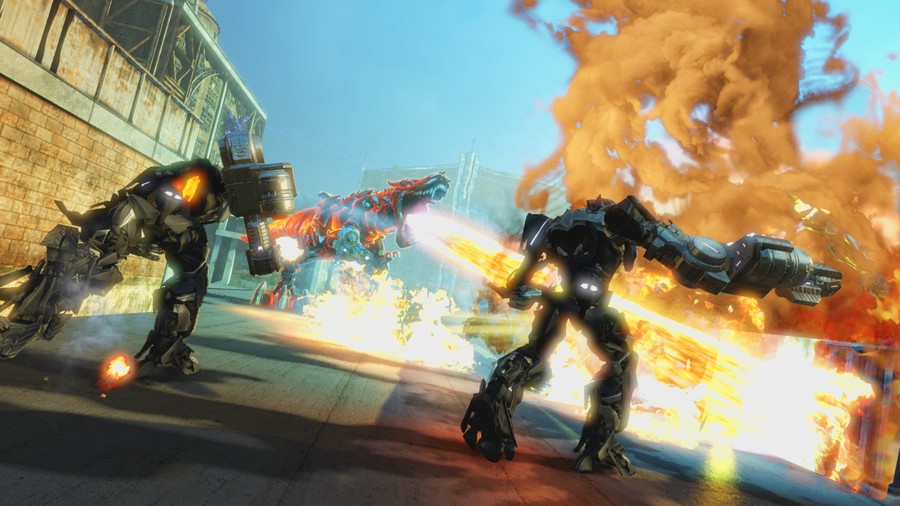 Last week we revealed that Activision was preparing a new game in its Transformers series, and that said game would be coming to both the Wii U and 3DS consoles. More details have now emerged, including information on which companies are handling development.
According to Game Informer, Texus-based Edge of Reality is in charge of creating the Wii U edition of Transformers: Rise of the Dark Spark, while WayForward Technologies is creating the 3DS version, which will be a "tactical RPG".
Both games are set in the same continuity as Transformers: War for Cybertron and Transformers: Fall of Cybertron, which were created by High Moon Studios — the Activision-owned firm which recently underwent staff reductions following the launch of the disappointing Deadpool. These layoffs are presumably why High Moon isn't involved with these new titles.
Edge of Reality was formed in 1998 by Rob Cohen (Turok: Dinosaur Hunter) and Mike Panoff (Pilotwings 64), and initially worked on the Nintendo 64 before moving onto the PlayStation 2, Xbox and GameCube. In 2009, the studio ported Dragon Age: Origins to the PlayStation 3 and Xbox 360, and would later handle the PS3 port of BioWare's Mass Effect.
While Rise of the Dark Spark clearly ties-in with the Cybertron universe, Activision isn't about to miss out on the massive tie-in opportunity that Michael Bay's forthcoming Transformers: Age of Extinction provides. The new game will therefore attempt to marry the worlds of Cybertron and the Hollywood film — for example, you'll be able to play as characters from the movie, including the new-look Dinobot Grimlock.
Now we know a bit more about the game, have your excitement levels increased? The Cybertron titles were good fun, and combining them with the live-action movie universe could create some interesting situations. It's also good to see the Wii U getting a relatively high-profile title instead of being ignored — and anything WayFoward is involved with is worth a look, which should ensure that the 3DS edition is also worthy of investigation. Feast your eyes on the trailer below, and then let us know what you think by leaving a comment.
[source tfw2005.com, via tfw2005.com]