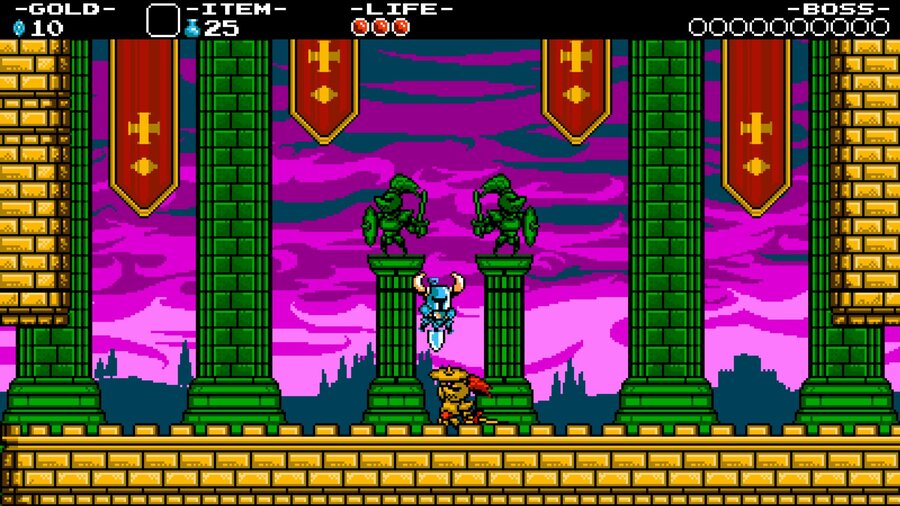 Shovel Knight was a significant crowdfunding success for Yacht Club Games, which is comprised primarily of former WayForward employees. That's impressive considering that it's the studio's first game, yet its initial release window of September was missed, as was its target for late 2013.
The positive news is that the developer has now set its target date for release, and that's 31st March — that applies to all platforms, so that's the Wii U eShop, 3DS eShop and PC. That is a Monday, and the studio has made clear that the final arrival date is dependant on the various download platform schedules; perhaps Nintendo should let this one land as soon as possible, as it's generated a fair amount of buzz.
The studio has stated on its new website that the delays to date have simply been down to the expanding scope of the game.
And if you're wondering why it took so long, let's just say the game got a lot bigger than we originally intended, and we think everyone will be happy with that!
Based on the trailer below, it looks like a fairly large world, with plenty of variety in environments and enemies. As the game has hit the Alpha stage, some of what is below is taken from the final content, which now goes through plenty of testing and debug work.
Check it out and let us know what you think, while the developer's also supplied three awesome tracks (embedded below the trailer) from the official soundtrack, just to please your ears. (If the embedded music tracks don't show first time, try refreshing the page)
Thanks to David for the tip.
[source yachtclubgames.com]