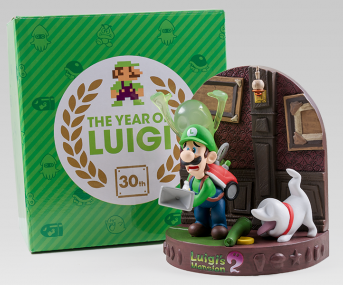 Today's European broadcast wasn't all about games, but also revealed an attractive collectible that's up for grabs on Club Nintendo; it's a diorama based on this year's terrific 3DS release Luigi's Mansion: Dark Moon.
This is available right now on the European Club Nintendo stars catalogue, with a meaty asking price of 7000 stars. It has also been listed on Nintendo of America's Club Nintendo priced at 1500 coins, but that's for pre-orders ahead of a March 2014 release.
Whether trying to grab this now in Europe or pre-ordering in North America, we'd suggest getting in there quickly. Check out the images above and below and let us know whether you'll be picking this up.