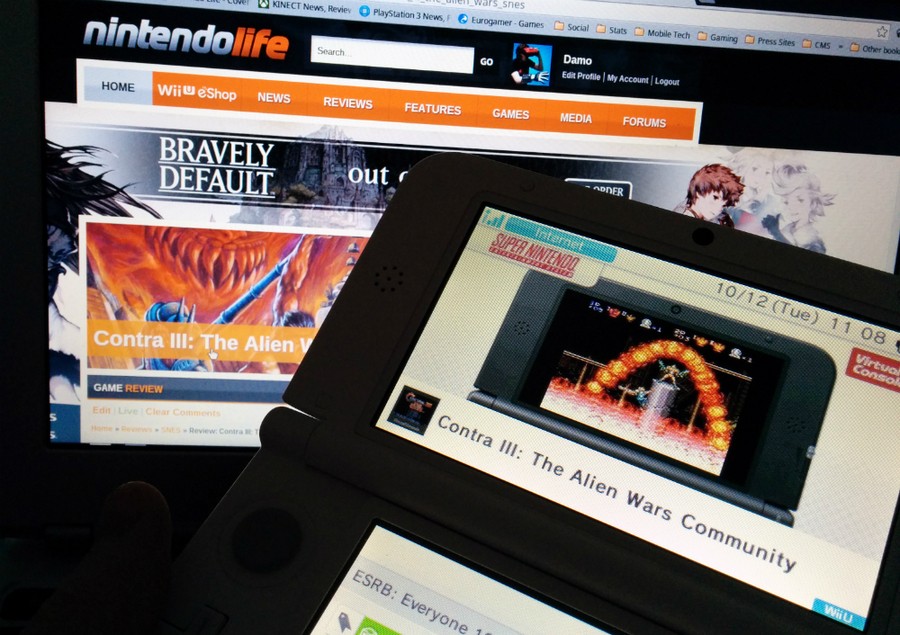 As you'll no doubt be aware, the 3DS has received an update which not only links the console to your Nintendo Network ID — thereby allowing you to combine your available funds across both the 3DS and Wii U — but also introduces Miiverse to the handheld realm.
Interestingly, when you view the Contra III: The Alien Wars Wii U community page on Miiverse, you are greeted with an image of Konami's popular shooter running on a 3DS console. You also have to be viewing the American version of Miiverse, as the game isn't available in Europe at the time of writing.
Clearly, the console image is simply a template which is applied to existing screenshots so this can't be taken too literally — it's not like Nintendo has taken a photo of the game actually running on a 3DS system — but it does make you wonder, nonetheless.
Could this image suggest that SNES games will be hitting the 3DS eShop in the not too distant future? Or — as we're inclined to think — did Nintendo simply leave the teaboy in charge of uploading images, and this is the result? Let us know your thoughts by posting a comment below.
[source nintendoworldreport.com]