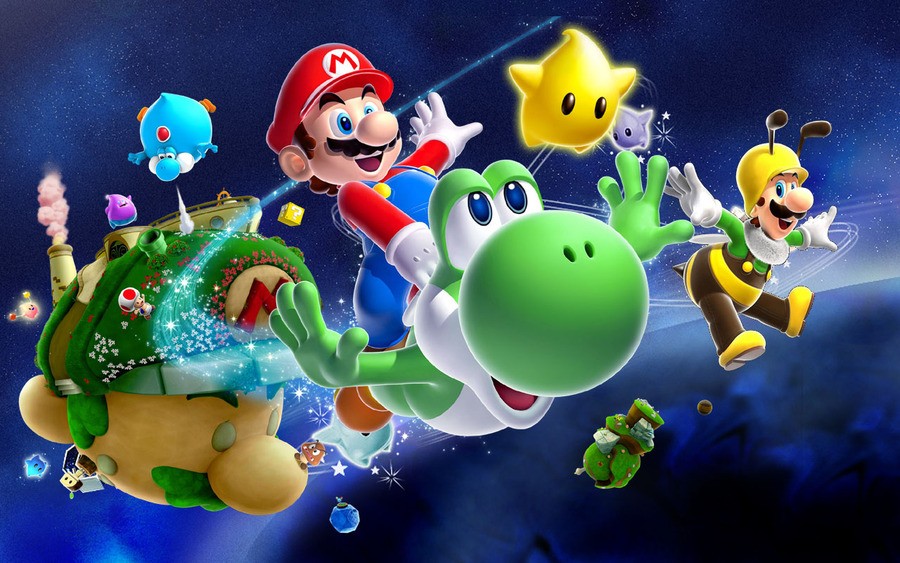 Following on from Super Mario 3D World producer Yoshiaki Koizuma comments about the possibility of the Mario series returning to an open-world style approach if there was enough demand for it, EAD General Manager Shigeru Miyamoto has now assured fans in the latest Iwata Asks Interview that the development team is not necessarily finished with the Super Mario Galaxy series:
The same team can't make both [Super Mario 3D World and another Super Mario Galaxy game] at the same time…and we can't bring in a second party and slap the name Super Mario Galaxy on it. I suppose we could idealistically make both in Tokyo, but we want to do something new too, so there was that dilemma.
Miyamoto also provided an insight into future project ideas, with one of them involving Super Mario Galaxy.
Personally, I would like to take on a variety of new challenges with Super Mario Galaxy and design 2D Super Mario games in an easy-to-understand way within certain restraints.
Would the return of Super Mario Galaxy in some way or form be of interest to you? Or are you happy with Nintendo's current focus on the New Super Mario Bros. series and the Super Mario 3D Land and World games? Tell us in the comments below.
[source iwataasks.nintendo.com]