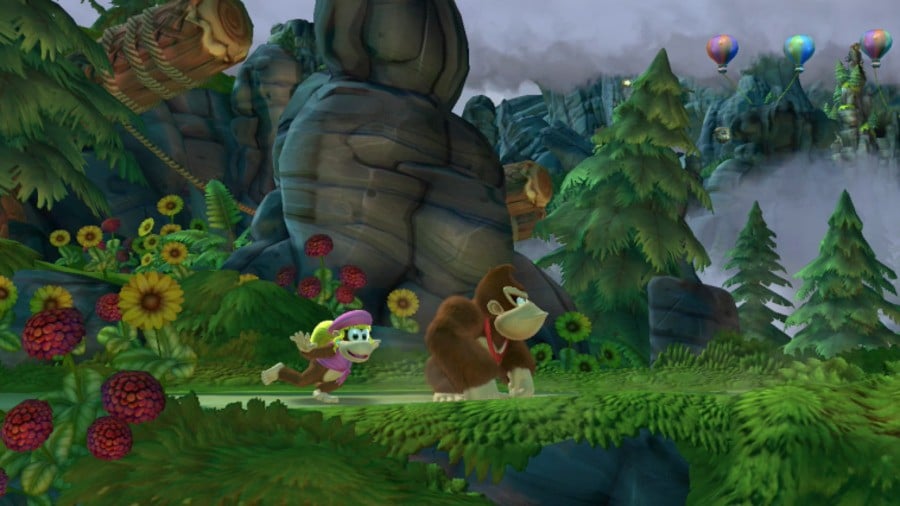 During last week's Nintendo Direct, it was revealed that Donkey Kong Country: Tropical Freeze has been pushed back slightly to a February 2014 release to ensure the developer Retro Studios can deliver the optimum gaming experience.
However, to ease the pain a little, Nintendo has released a brand new trailer for the upcoming title and it centres around the returning Dixie Kong.
Dixie can use her long flowing locks for a variety of things - she can spin around to get some air, bash enemies and even pick up objects. Take a look at the trailer below to see her and Donkey Kong in action!
Were you disappointed to see the Kongs moved to a February 2014 release, or are you happy Retro Studios is taking the time to apply some final polish? As always, let us know your thoughts in the comment section.
[source youtube.com]