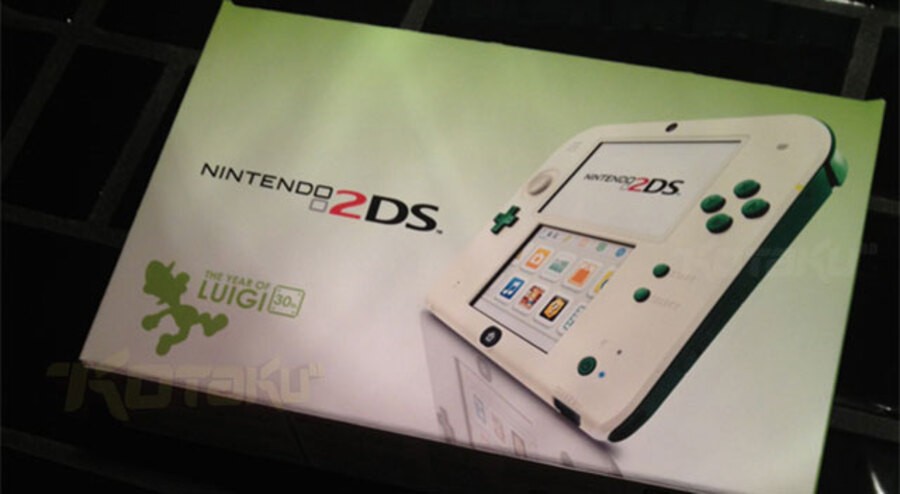 2013 is the year of Luigi, and Mario's brother has certainly seen a lot of action. He's starred in New Super Luigi U, has taken a lead role in games like Luigi's Mansion 2 and Dream Team and has even had his own exclusive 3DS XL console.
It would seem that Nintendo isn't quite done with the Luigi-related festivities, though — Kotaku has been sent photos of what appears to be a Luigi-themed 2DS system, complete with a cool character stamp on its rear.
The images certainly look legit, but it's best to wait for official confirmation before getting too excited. Needless to say, the moment this bad boy is announced officially, we'll let you know about it.