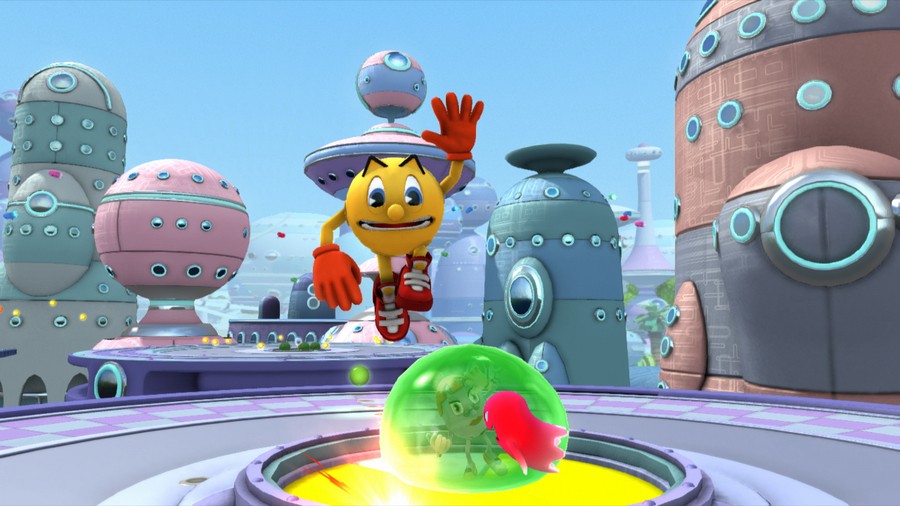 Earlier this year we learned that Pac-Man And The Ghostly Adventures would come to both Wii U and 3DS, another return — one of many — for Namco Bandai's most recognisable mascot. Originally pegged for Winter 2013, the publisher has now revealed that the title will arrive a little later than expected in Europe on 7th March 2014; we're yet to see an announcement confirming the North American release date.
While Pac-Man is rarely away from various consoles, it's a mascot still best known for its original and simple pellet gobbling antics. Plenty has changed since then, with the character appearing in a surprising variety of genres — this one tackles 2.5D platforming on the 3DS, looks like a 3D adventure on Wii U and is based on a TV show of the same name.
It's a while away yet, in any case. Let us know whether this one is on your radar in the comments below, and if you're curious to know more you can always check out our first impressions of the 3DS version.