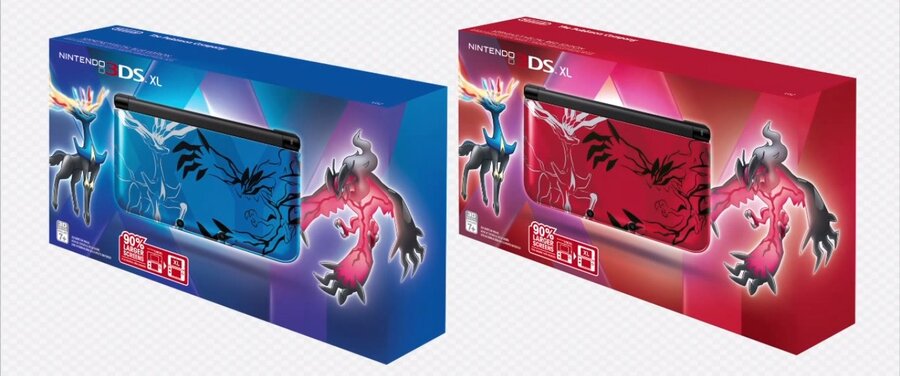 With the arrival of Pokémon X & Y now just two weeks away, at the time of writing, it's perhaps worth a reminder that new 3DS XL hardware has been released to celebrate the titles.
The pictured systems hit stores on 27th September in North America and PAL regions, priced $199.99 U.S. / £179.99 / €199.99. As the release date has probably tipped you off, and no doubt aware of the fact that bundling the game would simply lose almost guaranteed sales, these bundles will not have either game pre-installed or included, so you'll still need to buy those separately.
Have any of you ordered one of these, or do you plan to? Let us know in the comments below.