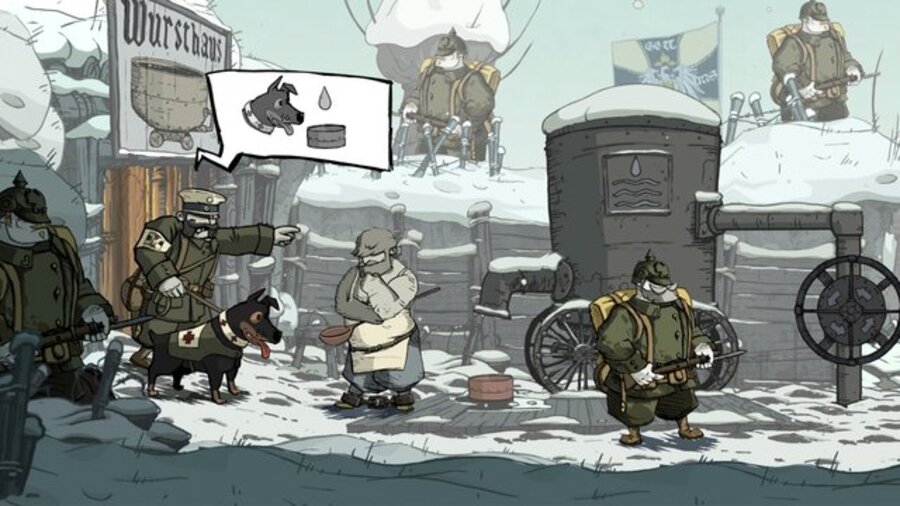 Last week we reported on an apparent leak of upcoming Ubisoft games from a planned press day, which contained a number of entirely feasible games; in a series of reveals today Ubisoft has stepped out with details.
We've already had the wonderful news that Child of Light is coming to the Wii U, a UbiArt project that incorporates 2D exploration with RPG elements such as turn-based battles. It seems that of the original leaked list that comprised of unannounced titles, however, none of those confirmed today will make it to Nintendo systems; details are below:
Assassin's Creed: Pirates — This is for smartphones and tablets
EndWar Online — A free-to-play browser game for PC and Mac
Assassin's Creed Liberation HD — This is confirmed for PS3, Xbox 360 and PC
Rabbids: Big Bang — This is for smartphones and tablets
Rayman: Fiesta Run — Like its predecessor, this is for smartphones and tablets
Trials Frontier — This is for smartphones and tablets
Valiant Hearts: The Great War — Coming to PS3, PS4, Xbox One, Xbox 360 and PC
In the obvious cases of smartphone / tablet games the absence of a Nintendo system is no surprise, though it's perhaps disappointing that the HD re-release of Assassin's Creed Liberation HD is skipping Wii U. The biggest let-down, in our view, is that Valiant Hearts: The Great War seems to be passing Nintendo's console by. It's set to be released in time for the centenary of the start of World War One, and will follow five different characters as they try to survive, while at key points being accompanied by a dog companion; it looks to be rather artful and beautifully crafted based on early footage. Developed by Ubisoft Montpellier (which may be the team that brought us ZombiU or Michel Ancel's group) and utilising UbiArt, its absence from the Wii U is perhaps a little surprising.
You can see the trailer for this below, which is already causing quite a buzz. Let us know what you think of this news, whether you're indifferent, disappointed or something in-between.