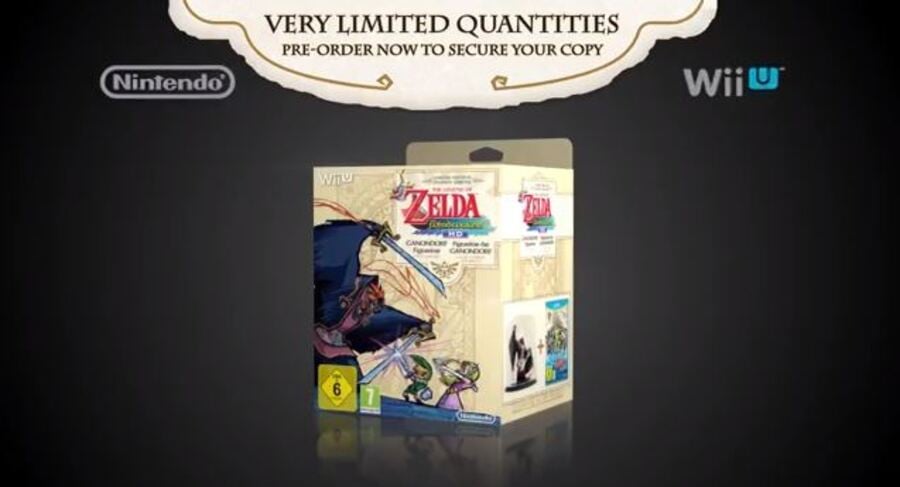 Yesterday was a good day for The Legend of Zelda fans; Nintendo finally confirmed that the Limited Edition Wii U bundle for The Legend of Zelda: Wind Waker HD was not a rumour as previously reported, but was in fact coming to North America on 20th September and Europe on 4th October.
If this wasn't enough to whet your appetite, a Limited Edition boxed version of the game was also revealed for toon Link's upcoming HD adventure, which includes a figurine of the evil Ganondorf. The bundle will be available in both the US and Europe.
Nintendo has released a trailer showing off the ever troublesome arch-nemesis, looking fearsome as ever enclosed within a display case. Take a look at the video below and let us know if you'll be pre-ordering a copy while stocks last.