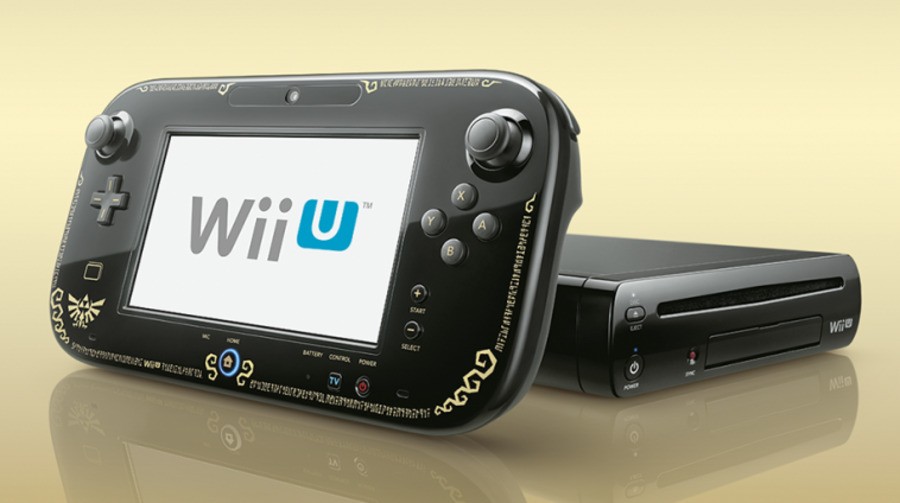 Yesterday brought the news that Nintendo of America is applying a formal $50 price cut to the 32GB Wii U model, beginning on 20th September alongside the launch of a limited edition Wind Waker HD bundle. The price cut will apply to standard bundles, also, but while Nintendo of Europe confirmed an equivalent Zelda bundle its primary statements didn't refer to a formal price cut.
As is standard in the region, individual retailers set their own prices, meaning that Nintendo can't definitively confirm a price cut of a certain value. It can reduce the wholesale trade price to retailers, however, with the assumption that the saving is then passed to the customer in pursuit of sales. We contacted Nintendo regarding a Wii U price cut in Europe, and it's provided the following statement.
As part of a price reduction initiative, Nintendo of Europe will be reducing the European trade price of Wii U Premium Packs (32 GB) to retailers from 4th October 2013. At the same time Nintendo of Europe will also be launching an exclusive limited edition Zelda themed Wii U bundle - The Legend of Zelda: The Wind Waker HD Premium Pack (32 GB) & the (Limited Edition) LEGO City Undercover Premium Pack (32 GB) which will also be available to retailers at the same lower trade price as the already launched Wii U Premium pack which are currently available in the market place.

A vast array of exclusive Wii U games are also launching over the next few months from some of Nintendo's best known and loved franchises. From Donkey Kong to Mario and Zelda, Nintendo will be offering unforgettable gameplay experiences in the months ahead. Now is the time to own a Wii U.
Like in North America, a price cut on the 32GB Wii U model will coincide with the launch of The Legend of Zelda: The Wind Waker HD, while the LEGO City Undercover bundle is also an interesting choice. It seems increasingly likely that the Basic 8GB model, already being phased out by some retailers, will become less prominent.
It's confirmation of what was widely assumed, in any case. If you're in Europe, will you be tempted to grab a Wii U after price cuts on 4th October?