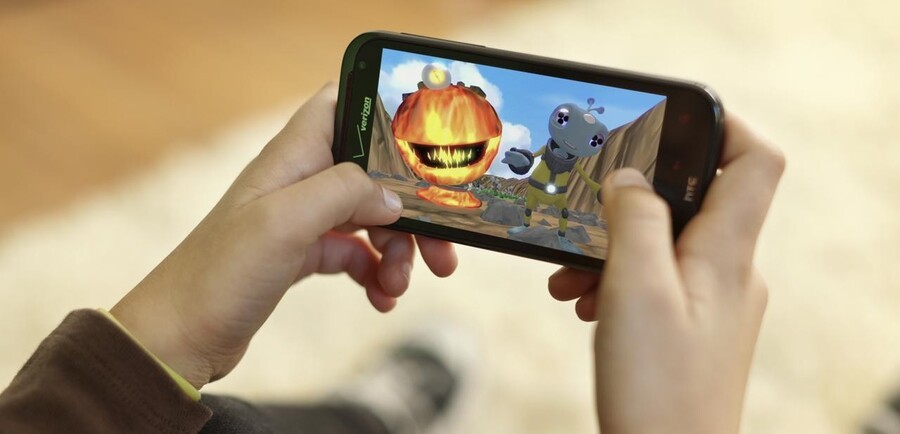 According to analyst group Juniper Research, smartphone and tablet devices will be the "primary screen for gamers" by the year 2017, thanks to the increasing dominance of mobile tech and the rapidly-advancing standard of games available. Juniper predicts that a whopping 64.1 billion games will be downloaded to mobile devices in 2017, compared to 21 billion last year.
The report points out that traditional games consoles — such as Nintendo's Wii U and 3DS — are losing ground to mobile devices, as evidenced by the fact that Nintendo has cut sales forecasts for the two systems by 27% and 14% respectively.
Tablet gaming in particular is cited as a massive area for growth, as report author Siân Rowlands explains:
Tablet games are growing so much because they are such an accessible way for all consumer segments to access games. In particular mid-core gamers, who previously spent a lot of money and time playing games but now have jobs, families or other commitments, are driving this trend. These people are really embracing the tablet form factor, and innovative gameplay devices such as the mobile based Ouya console, really appeal to them.
The report also covers free-to-play gaming and in-app purchasing, and states that consoles like the 3DS are at a disadvantage when it comes to this kind of "freemium" mechanic as they do not have the same cellular connectivity as smartphones and cannot download new content on the move. According to Juniper, mobile owners will spend over $6 billion on in-app purchases in 2016, while tablet players will spend around half that figure.
Say what you will about the overall quality of mobile and tablet games, but there are some fearsome numbers being predicted in this report. Is this simply a case of the games industry expanding to accommodate new players, or are we really seeing a migration from traditional consoles to devices such as Apple's iPhone and Google's Nexus range? Share your thoughts by leaving a comment below.
[source gamesindustry.biz]