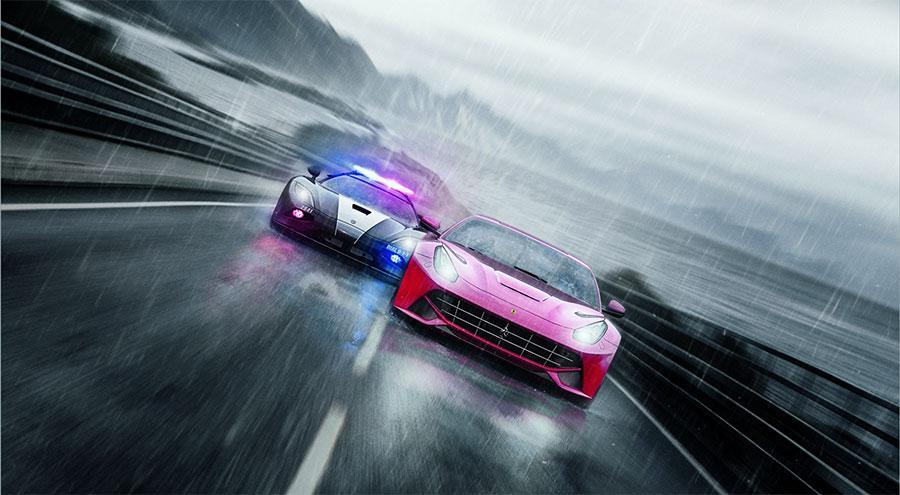 A couple of days ago, EA announced the next game in the Need for Speed series. This one will be known as Need for Speed Rivals and is being developed by Swedish studio Ghost Games.
This iteration is set to come into view later this year and features an open-world environment where players can either take on the role as a typical street racer or police officer.
It's being powered by Frostbite 3 and is heading to PlayStation 4 and Xbox One as well as the PlayStation 3, Xbox 360 and PC.
However, there won't be a Wii U version of Need for Speed: Rivals, as Ghost Games' founder Marcus Nilsson told Eurogamer the Frostbite engine doesn't perform so well with with Nintendo's system:
Yeah, Frostbite is not really set up for Wii U. I don't have all the information, so it wouldn't be right for me to speak about it. Frostbite 3 is a really capable engine, it's scalable and it gives us a big advantage on the next generation to support the Xbox One and the PS4, but it's not being developed on the Wii U.
The Wii U version of Need for Speed: Most Wanted was seen as the definitive version of the game, so it's a shame the next game in the series won't be speeding onto Nintendo's system.
What are your thoughts on this? Are you disappointed Need for Speed Rivals won't be available on Wii U? Let us know in the comment section below.
[source eurogamer.net]