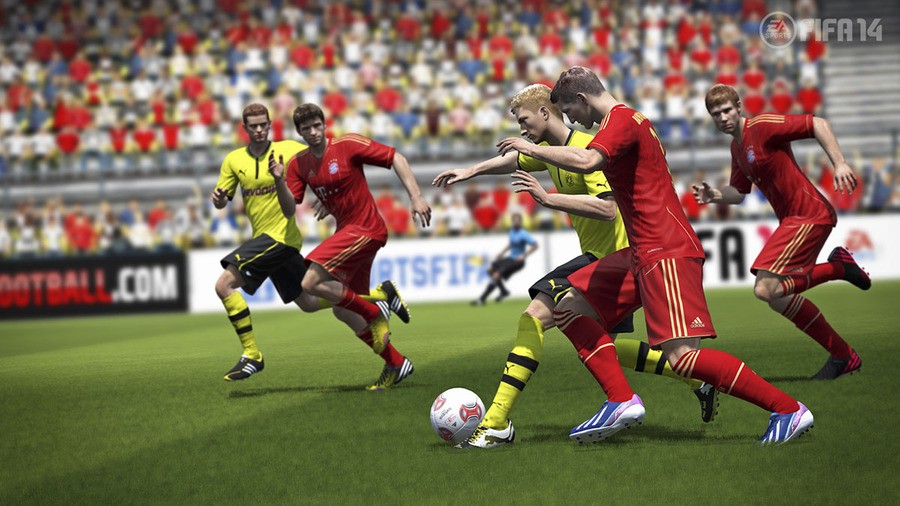 EA confirmed last week that it has no Wii U games in development at this moment in time, which pretty much confirmed FIFA 14 would not be coming to Nintendo's system this time round, joining the likes of Madden NFL 14 and Tiger Woods PGA Tour 14.
The company recently got in touch with Eurogamer confirming the inevitable and gave a little clarity as to why the popular football game is skipping Wii U:
Six months ago FIFA 13 was a launch title on Wii U. Although the game featured FIFA's award-winning HD gameplay and innovative new ways to play, the commercial results were disappointing. We have decided not to develop FIFA 14 on Wii U.
It's perhaps unsurprising that EA has decided not to release FIFA 14 based on poor sales of the previous iteration but this doesn't mean the company will never publish on Wii U again.
EA says it still has a "strong partnership" with Nintendo but it seems the publisher does not currently see developing games for Wii U as commercially viable.
FIFA 13 was also made available for Wii, but was largely a copy and paste job from the previous game. At the time, an EA representative told Wired it "felt it was important to continue to offer fans the opportunity to play an authentic football experience on Wii". It appears Wii U gamers will not be granted the same opportunity.
What are your thoughts on this one? Are you disappointed FIFA 14 won't be on Wii U? Let us know in the comment section below.
[source eurogamer.net]